HOU NALUHOU NALU (Hawaiian style food)(1/2)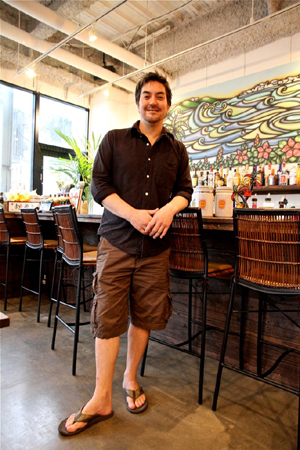 Manager Mr. Okuma aimed to create a restaurant where the customers could not just eat the food and admire the décor, but also feel the "spirit" of Hawaii, and that's just what he's achieved with Hau Nalu. To ensure an authentic feel he asked Hawaiian native Glenn Killion to help realize his vision. "I insisted on there being enough space for shows to be put on," says Glenn "In Hawaii it's normal to be able to watch free shows while you eat." Thanks to Glenn, Hau Nalu now puts on Hula dance shows every Friday and Saturday night, always to a great reception. Of course the food hasn't been forgotten either, and it too is authentic Hawaiian style.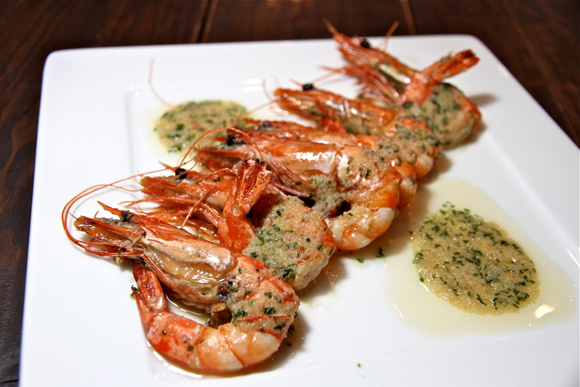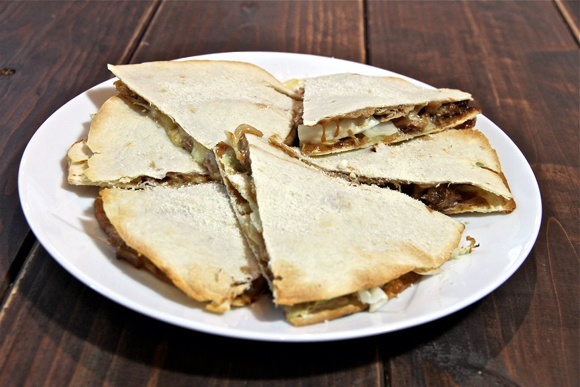 The Kahuku-style Garlic Shrimp (¥980) go great with a beer. Try popping one in your mouth whole first, to taste the sauce covering the shell, then peel the shell off and dip it in the sauce again before eating. Many of the dishes also add a little twist to traditional Hawaiian cuisine. The Kalua Pork Quesadillas (¥890), for example, combine traditional Kalua Pork with an original miso sauce. Stepping into Hau Nalu is like stepping off a plane at Honolulu; all of sudden the pace of everything slows down and it's time to relax.