Raan Gan Een (Thai food)(1/2)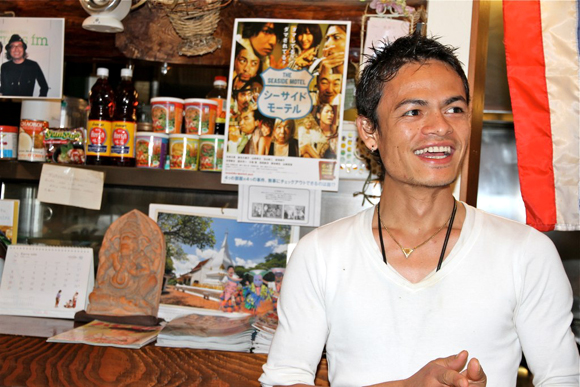 Owner-chef Gan and his wife Yuka run this restaurant together with their 62-years-old veteran chef. The cosy interior is decorated with objects collected by the couple over the years. At 28, Gan may still only be young, but he has a confidence in his ability that comes from having trained as a chef for 13 years. "I don't change the taste of my dishes just because the customers are Japanese, if I did that it wouldn't be Thai food anymore," he says, before adding with a smile "I do tone the spiceness down a little bit though!" He began learning to cook through helping his mother when he was around 10 years old.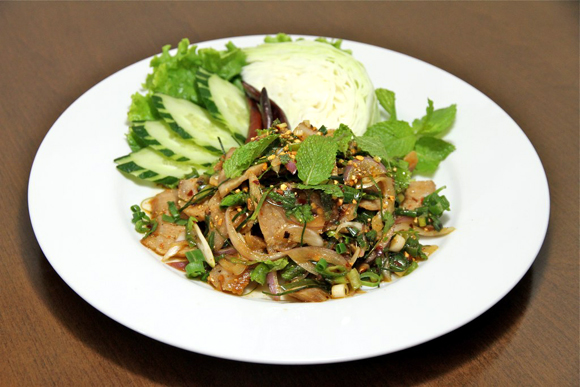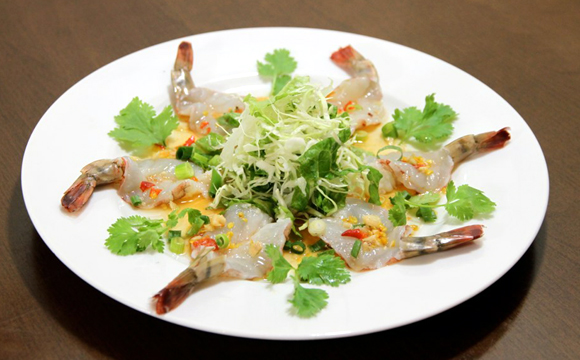 The Nam Tok Mu (Spicy Grilled Pork with Herb Salad, ¥880) is a specialty of Gan's birthplace, Isan, and includes roasted rice for added texture and fragrance. The Kung Chae Nam Pla (Fresh Shrimp with Spicy Sauce, ¥900) has a rich, complex flavor combining full-bodied fish sauce with tangy lemon juice. Although relatively new on the ethnic restaurant scene in Fukuoka, Raan Gan Een has already become a favorite amongst both Japanese and foreigners who enjoy simple yet authentic flavors and the atmosphere of South East Asia.