MANA BURGERS(1/2)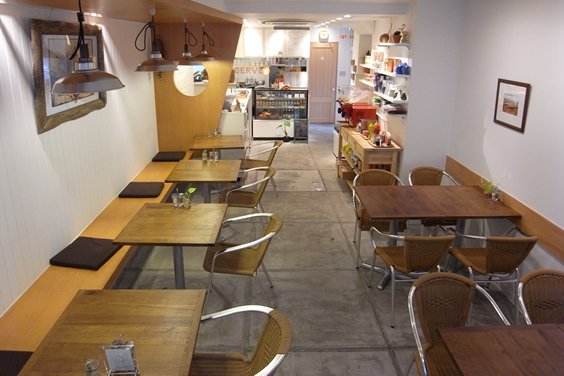 Far from just another faddish foodery, the surf-styled Mana Burgers is serious about their "Natural Junk" concept, with a "no-BS, no-MSG" approach. Macrobiotic devotees themselves, partners Hideki and Aki don't intend to preach. "'Macrobiotic' has a stern, drab image" says Hideki, and besides, "'junk' may have a bad image, but at least junk is fun!"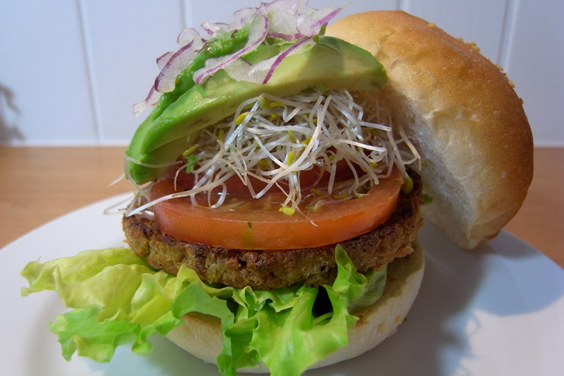 Styled after a Hawaiian burger bar, Mana's 'junk' offerings including hot dogs, cheeseburgers and curry- and teriyaki- burgers are all meat-free mixtures of beans, grains and spices. The menu is coded by vegan and lacto-vegetarian. The Garden Mana Burger matches the tasty, tangy Mana patty with a piquant Pacific Island dressing and a pile of garnish with beansprouts and avocado, just barely sandwiched with chunky organic bread. Mana doesn't claim to be for the budget diner. Burgers start at ¥430 an extra ¥300 gets you fries with herb tea or organic coffee.
PRESENTS
All the info. on asianbeat's present campaign!