Classic Tonkotsu Ramen - Ichiran original goods(3/12)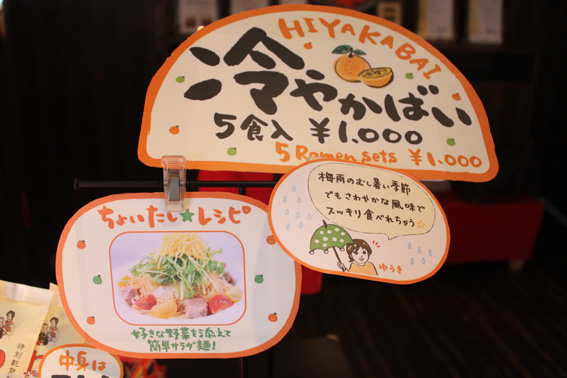 Click the photo and it will automatically go to the next.
Suitable for a hot summer! Chilled noodle "Hiyakabai"
Hiyakabai is Wata-noodles (Ichiran's original dry noodles) with a citrus soy sauce. The sauce's sharp and light taste comes from many citrus fruits such bitter orange and kabosu, making it perfect for chilled noodles, salad noodles, or Chinese style summer noodles.