Interview Now - ばってん少女隊 (BATTEN SHOWJO TAI) -(2/2)

I would love to stand on stage in the Yahuoku! Dome and rock out to a sell out crowd!
ab:Can you tell us a little bit about your second single "Yoka Yoka Dance," which was released on 14th September 2016? What are your thoughts on it?

Haruno
: The song has the lyrics "yokayoka." I use "yokayo" or "yoka," (Fukuoka slang words) when I'm trying to tell someone that they don't need to worry. For example, if someone I know has just made a mistake or failed at something, I might say "Ah, yoka yoka (its cool, its cool)" to offer encouragement, make them feel better, or generally just lift the mood. And that's why when I'm singing I often think how great it would be if the song can cheer people up when they hear it.
ab: It really is a song full of energy! If it's alright, I wanted to speak a little bit about Fukuoka. What kind of a place do you find it?

Hoshino
: I was born in Tokyo, but moved to Fukuoka when I was in nursery school. I had the impression that people in Fukuoka might be a bit more shy, but like with the members of Bassho, when I started chatting with them, I began to see their individuality and unique personalities shining through. That's something that Sakura likes to say and I really agree. Also, the food in Fukuoka is delicious, the city is beautiful and the people are really kind. I think it's a fantastic place.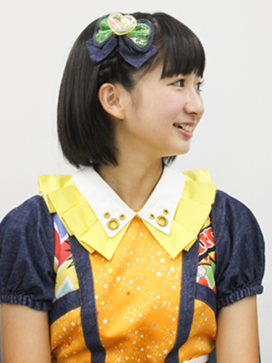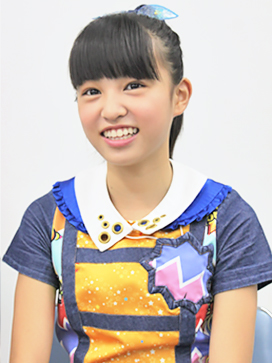 ab: Hoshino-san, you are 13. And Kiyama-san and Ueda-san, you are the oldest at 16, right? Are there any difficulties balancing your idol work with school life?

Seta
: School and being a member of "Bassho" are both really fun. Every day there's lots going on, our schedules are packed and really fulfilling.
ab: When it's the day of a live show do you ever feel like you just want to go and hang out with your friends?

Ueda
: Sometimes I get homework on weekends, but I don't want to use my idol activities as an excuse for not getting it done. I just try and do it fast. If you compare it to when we were not idols, there's a lot of stuff to do, so I try to get things finished quickly.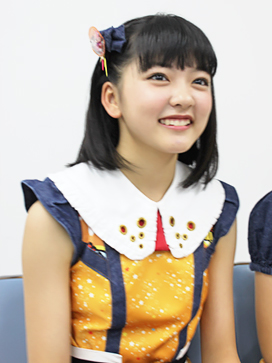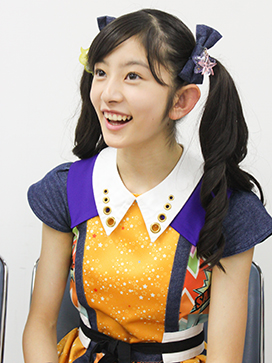 ab:Wow, you really are pros! Your performances are filled with smiles and it looks like you are having a great time when you perform. You've been together since F-Girls, so you must be really close, right?

Seta
: We hang out together.
Kiyama
: And we're all near in age.
Haruno
: We're all really close.
Ueda
: When I entered the agency, Ai's voice was the first that I heard. Ai said that we should go out together, and we've been hanging out ever since.
Nishigaki
: When it's a day off, or if I'm thinking about going out, I'll invite the others and we hang out together.
Everyone
: (Nodding in agreement)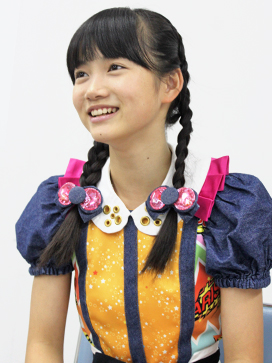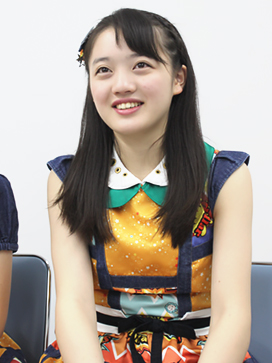 ab: And finally, could we hear from each of you about your goals and aims for the future!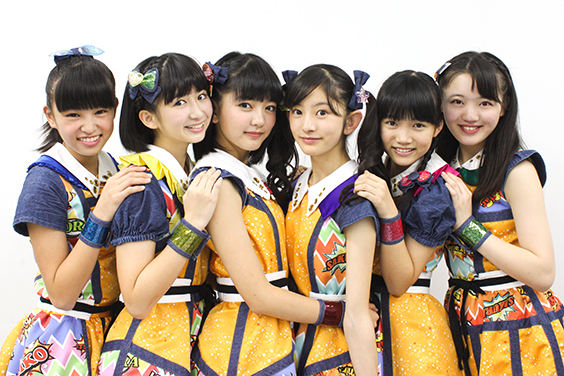 Seta
: The first stage we stood on was in a place called Munakata Yurix. That very first performance really left a strong impression on me, I was so happy that lots of people came to support us. That place can hold a huge crowd, so first of all we want to fill it. And I'm sure I'm not just speaking for myself, but then I would love to stand on stage in the Yahuoku! Dome and rock out to a sell out crowd!
Nishigaki
: We still have a long way to go, but I guess one day I would like to stand on stage in the Yahuoku! Dome, the biggest venue in Fukuoka. During our F-Girls days, we were an opening act for Momoiro Clover Z at the Yahuoku! Dome. But I would love for us to go back and raise the roof ourselves as a headlining act, that's what I'm aiming towards.
Hoshino
: We mainly perform in Kyushu, but for recent tours we have had to make more trips to the Kanto area. I think there are still lots of people who do not know much about us, but I want people in Kyushu to think of "BATTEN SHOWJO TAI" when they speak about Fukuoka. The next thing I want to do is try and make sure people from all over the country know who we are. And like Arisa said, I really want to perform live at the Yahuoku! Dome!
Haruno
: As ambassadors of tourism for Munakata, I want us to perform at Munakata Yurix and the Yahuoku! Dome. At the end of our recent tour people from Kanto who came to see us perform said to us things like, "next time you have a show in Fukuoka, I definitely want to go and see you and "I'll go and see you perform, even if its not in Kanto." I hope this kind of thing means that more people will come to Kyushu or Fukuoka and find-out about all the great stuff we have going on here!
Kiyama
: I really hope that we can become the kind of group that appeals to everyone, from little kids all the way through to grandparents. And in the end, I guess it kind of goes without saying; I would love for us to play the Yahuoku! Dome, experience the energy of a sold-out crowd at the biggest venue in Fukuoka and see loads of awesome glow sticks waving in the air. I'll do my best to try and make it happen.
Ueda
: Like Sora, I want people to think of "BATTEN SHOWJO TAI" when they talk about Fukuoka. We went around lots of famous Fukuoka sites for the music video for "Osshoi!" And hopefully this can help introduce lots of people to some of the great places Fukuoka has to offer. And finally, I'd like to be able perform not only at the Yahuoku! Dome, but at lots of different venues in Fukuoka. So, I'll be working hard to try and make sure that we get there.
ab: I'm sure that you'll all make that happen. Those are some great goals for the future! Thank you very much!Everyone
: Thank you so much!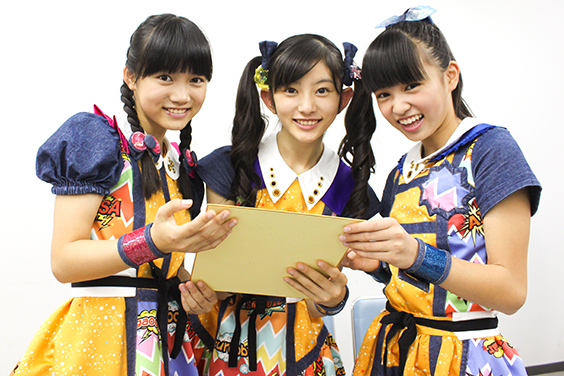 ばってん少女隊 (BATTEN SHOWJO TAI)
Having started out in June 2015, this Fukuoka-based idol group has an average age of just 14.7. Currently signed to the Fukuoka branch of Stardust Promotions.
Juniors to the likes of Momoiro Clover Z, Shiritsu Ebisu Chugaku, Team Syachihoko and Takoyaki Rainbow. Having proclaimed themselves as "Stardust Promotion's 1 in a Century Talent," are not just interested in following the footsteps of the groups who have gone before, but have instead shown a strong determination to create a unique style and shine as idols in their own right. The association with Kyushu is clear just by hearing the "Batten" (dialect word) in their name. Now aiming to bring excitement not just to Fukuoka, but to the rest of Kyushu and then to entire country.
Official Website:
http://but-show.com/
External Links