Interview Now - SCANDAL MAMI -(1/3)

On 15th February 2017, the globally famous girl band "SCANDAL" released a jam-packed compilation album called "SCANDAL" to celebrate 10 years since their formation. From March until July they will be on a nationwide tour that will take them to every corner of Japan! Guitarist and vocalist MAMI was in Fukuoka for promo work, so we caught up with her to find-out about their album release, recording new tracks, touring abroad and what she likes to get up to on her days off! We also have signed cards to give away! Keep on reading to be in with a chance of winning one of these great prizes!
We all got very excited when when we were putting it together!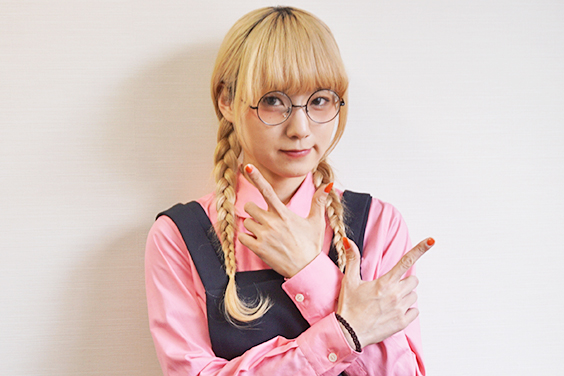 SCANDAL / MAMI (Guitar & Vocal)
asianbeat (ab): It's been 10 years since the band formed, congratulations and happy anniversary! You released your compilation album "SCANDAL" on 15th February 2017, so how are you feeling?

Thanks a lot! There were some people who queued up outside the record stores from early in the morning to get a copy and others who had pre-ordered online. It was great! I think this is our strongest album yet, so I hope that everyone will listen to it straight away.

ab: The album contains 34 songs chosen by fans and 2 new tracks, making 36 in total. What did you think when you saw the results of the voting?

I think it was the same for all 4 of us. We were in agreement when we saw the results. It was kind of like "I thought this would happen," and "yeah, that makes sense." I guess maybe it's because we perform live a lot, many tracks that ranked well were songs that are popular in our live shows. That was really awesome! Seeing those rankings made me think back and reflect on the scenes I've come across when playing live and the reactions we've got from our fans.

ab: How did it feel when you were producing the album? It's been 10 years since you started, so did it bring back a lot of memories?

This is a two disk album and we all spoke about what kind of tracks we wanted to go on each disk. We tried to divide the songs out equally and get a good balance so that people would want to listen to both equally. That was super fun to do (lol)!
It was so much fun discussing it! We laid down the 34 tracks out to see how they would work with the new tracks. And until then we hadn't really had a chance to listen back to our music from the last 10 years. There are a lot of songs that have evolved as we've performed them live, so it was a bit like "oh, we used to play the intro like that" and "yeah, it was like that back then." We all got very excited when when we were putting it together.

ab: If you could pick just one song from the album, what would it be and why?

Well, from the perspective of the band, it would have to be "Shojo S (少女S)." It was a theme tune for the anime "BLEACH," and after it was released we got lots of chances to perform at events, such as anime festivals overseas. We went to Asia quite a few times and I think a lot of people found out who we were through that song.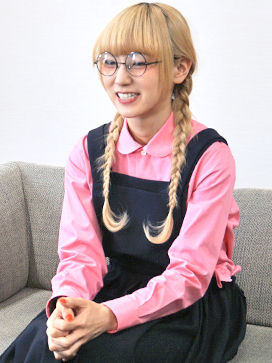 And then the director Hiroshi Shinagawa shot a video for that track with us performing in a downpour. After that a lot of people were saying "I know SCANDAL, they're the group wearing school uniforms in the rain in that music video, right?" That video really had a big impact. So it was that song and video that really got people to sit up and pay attention.
ab: Yeah, that video with you in uniforms had such a big impact! MAMI, you composed the new tracks "FREEDOM FIGHTERS" and "HELLO," what kind of emotion went into them?
"HELLO" was actually a track that we produced about a year and a half ago. During that winter we made about 5 or 6 songs. They were all kind of bright, positive tracks, but "HELLO" was one which had a slightly different vibe. At that time, we said "may be this song should be released at a different time, let's put it aside for now." And in the end we decided to put it on this compilation album.
The album arrived in stores on Valentine's Day and so we felt like we wanted to try to incorporate a kind of warm, loving vibe. We also wanted to add a new track. In contrast to "HELLO," we wanted to include a real rock tune that a crowd could go wild for, and that's we why kept saying to ourselves lets make sure that "FREEDOM FIGHTERS" has a "rock band" kind of sound!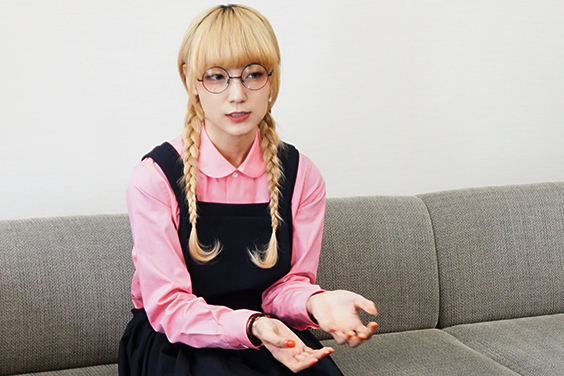 ab: All the members of the band were involved in composing and writing your album "YELLOW," which was released last year. Did you have any difficulties or challenges creating the tracks?
I didn't get the impression there were any real issues making "YELLOW." I think the production ran very smoothly. Up until then we wouldn't usually do much in terms of pre-production work in the studio prior to recording when weren't actually composing tracks. But for that album we would go into the studio to work on arrangements, think about what we'd put together and then record what we had in the booth. The recording process ended up working something like that. For that album, there was a definite increase in terms of the amount that we exchanged ideas and opinions. And we recorded in real-time, on the spot. It was a weight off our shoulders and there was a happy atmosphere amongst all of us when made the album.
ab: There are so many bands and people starting out on musical instruments who look up to "SCANDAL." What's the knack for improving on an instrument? Do you have tips for beginners looking to getting better?
When we started out, there were lots of songs that we played. We copied songs that were popular at that time, tracks that we knew and music that we heard on TV. We would basically try playing any songs. That really made a difference. Just go to a studio and try to make some sounds! That's such a great feeling! If you have a band, get into a studio and really rock out! Then you'll really start seeing how much fun it can be!