Interview Now - Niki -(1/2)

The model Niki will be appearing at the "Takagi presents TGC KITAKYUSHU 2018 by TOKYO GIRLS COLLECTION" on Friday 6th October. She stopped by the Fukuoka Prefectural Offices on Monday 6th August to promote the event, which will be taking place in Kitakyushu City, Fukuoka Prefecture. She told us about her excitement for the "TGC Kitakyushu 2018," what kind of things she likes to get up to in Fukuoka, and her beauty regime. She also had a message for all the people out there who are looking forward to the upcoming event! We have some autographs to give away! Read-on to find-out how to apply!
I love motsu-nabe! I love it so much (lol)!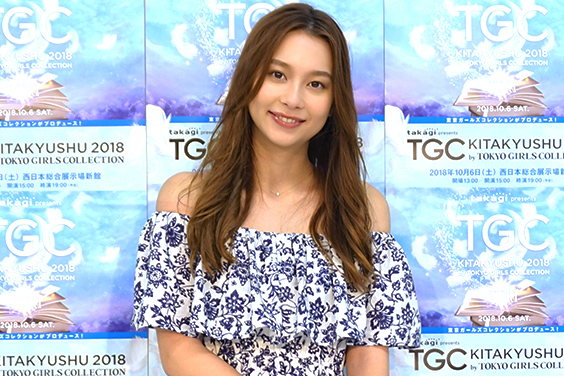 Niki
asianbeat (hereafter referred to as ab): The staging of "TGC Kitakyushu 2018" marks the fourth that time that event has been held. You have participated at the last three! What's your impression of Fukuoka and Kitakyushu? What do you think of the cities?
NiKi
: The buildings and streets are lovely. I think the cities are both really beautiful! I arrived at Kitakyushu Airport yesterday and I thought I saw some palm trees. Everything looked so cool (lol)! The weather was pretty good. Also, the buildings are not so tall, so I could see the sky. It looked absolutely beautiful!
ab: The "TGC Kitakyushu 2018" will be held this Autumn on 6th October. What do you think will be the most popular fashion trends this season?

NiKi
: Well, it's autumn, right? Recently I've been wearing purple during a lot of photo shoots. It could just be a coincidence, but I think that it could be popular color (lol)! The shoots are already starting to feature Autumn-style clothes. The shoots give you a feel for what kind of styles are starting to become fashionable.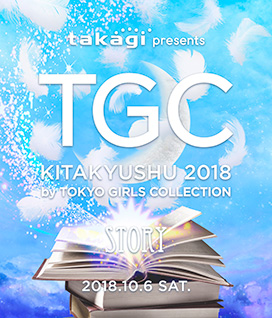 ab: Wow! The color purple can really add a sense of depth to an outfit, right!

NiKi
: Definitely! It's a real Autumn/Winter color!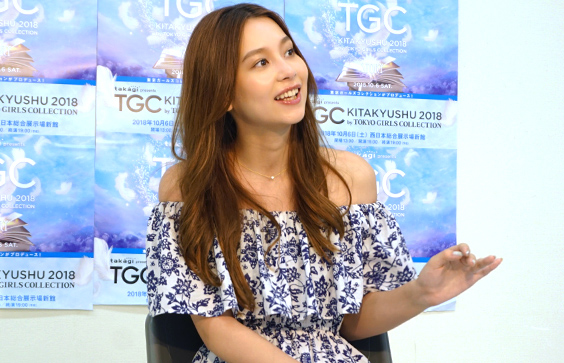 ab: Is it alright to ask you some questions about Fukuoka? What is your favorite local food?

NiKi
: I love motsunabe (hotpot made with offal or tripe)! I love it so much (lol)! The individual pieces are bigger than what you find in Tokyo, so its very filling! The offal is absolutely delicious and so easy to eat! It's not chewy at all! And there's also mentaiko (pollack roe)! I love mentaiko and motsunabe!
ab: It seems like you have a very busy schedule. Will you have to head straight home after this meeting? We hope you have a chance to eat some motsunabe (lol)!

NiKi
: Maybe! I hope that I can eat some today. By the way, I've already had a bit of mentaiko (lol)!
ab: Hopefully you get a chance to enjoy some motsunabe! Are there any souvenirs that you usually buy when you visit Fukuoka

NiKi
: Well... Mentaiko of course (lol)! It is easy to get your hands on and not too heavy. Everyone who receives it is always so happy! That is my image of mentaiko (lol)!