Interview Now ~ Kenichi Nakashima (Fukuoka e-sports Association Chairperson)~(1/2)

"e-sports" has been winning over new fans at a rapid pace. The "Fukuoka e-sports Association" (hereafter referred to as FeA) was formed last September. FeA develops all kinds of concierge-style services for e-sports! The organization is also engaged in efforts to promote e-sports. We got the chance to speak to FeA chairperson Kenichi Nakashima about the current state of e-sports in Fukuoka!
I think it would be great if we can utilize everyone's talents and provide support to anything e-sports-related!
asianbeat (ab): What inspired you to set-up Fukuoka e-sports Association?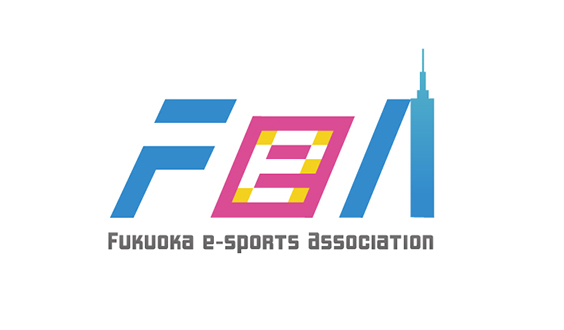 Kenichi Nakashima (here after referred to as Nakashima)
: I love games from the Nintendo Entertainment System (NES) era. An opportunity came up to go to Tokyo for a game competition when I was a child, but my parents said "no way!" If it had been an opportunity to go to Koshien (national baseball tournament for high school students), everyone would have been more supportive. So I've always wondered why it's any different with gaming. I've had contact with various gaming competitions so far. Some tournaments take place without permission from the game makers, but I think it would be great if everything could be more open. After I made it clear that I wanted to properly put something together, we started to build a community of likeminded individuals including die-hard gamers, people who want to stage competitions in the correct way. People from all kinds of different backgrounds have got involved. We launched "FeA" to improve the status of e-sports and the gaming world.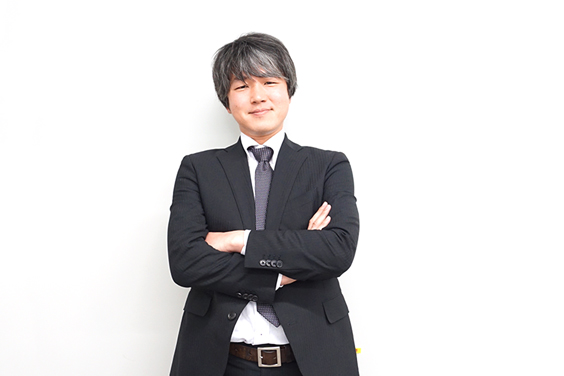 Fukuoka e-sports Association Chairperson Kenichi Nakashima
ab:What kind of activities is the FeA engaged in?

Nakashima
: It is not so easy to get permission... That is one of the main obstacles for people trying to organize e-sports competitions. If someone creates a real plan or proposal, we will seek permission from the game maker on their behalf. We also provide support for e-sport event organizers that encounter difficulties. If a vocational school decides to get to grips with e-sports, then we can help install machinery or provide coaching. Joining FeA comes with lots of benefits... Members can take advantage of these services and collaborate with others if they are looking to develop events, business ventures, or projects. It can be difficult if you have to rely on the ability of one person. I want our association to function as a community. I think it would be great if we can utilize everyone's talents and provide support to anything e-sports-related!
ab:Can people based outside of Fukuoka Prefecture also participate?

Nakashima
: Of course! We began accepting membership applications on Saturday 2nd February. We're called "Fukuoka e-sports Association," but our activities are not limited to just this area. We are also trying to connect with people in Korea and China, places that are pretty advanced when it comes to the world of e-sports. Home consoles are still popular in Japan. I do not think there are so many people playing games that are widely played in other parts of the world, but the ratio will probably balance out in the very near future. When that time comes, I hope FeA can cooperate with e-sports associations in each prefecture of Kyushu and establish a big e-sports competition... Some sort of "Asian Cup!" It would be great to connect people from all Asia.
ab: On the topic of large scale events... The fighting game competition "EVO Japan 2019" (EVO) will be held in Fukuoka from Friday 15th to Sunday 17th February! Is "FeA" involved in some capacity?

Nakashima
: We do not want this to be just an ordinary event... we'd like to create a "legacy." We also want EVO to be good for business in Fukuoka! The "EVO Japan 2019" themed IC cards, which were issued with the support of Nishitetsu, are good example of the opportunities that can arise. The "FeA," Fukuoka DC's "e-sports×Business Creation Subcommittee," and local economic organizations were all involved and tried to find tournament volunteers by getting in contact with vocational schools. There are also plans in place to collaborate with Ohara Gakuen in order to create a space where gamers can practice and a classroom that will be open for a special limited run. Ohara Gakuen involvement in e-sports inspired them to set-up faculty that specializes in the field. Local enterprises and towns are getting excited about "EVO." "FeA" will continue to promote e-sports so that this excitement and interest does not die down. It's possible that a lot of the gamers from overseas will travel around Japan after the tournament. They might not just explore Fukuoka... There is a chance that they will also visit the hot springs in Oita and Kumamoto! I hope everyone has a great time at the tournament in Fukuoka. I want the participates to feel like they got the chance to experience things that they didn't think would be possible. It would be great if they enjoyed the competition, ate delicious food, and checked out the hot springs. I would love to hear everyone say something like "WOW... Fukuoka is so awesome!"
◎Check-out the "EVO Japan 2019" Official Website
HERE
!
ab: That's true! Anime and gaming companies are gathering in Fukuoka. The area is home to a number of businesses engaged in creative industries. Do you think the local people and environment have had an impact in the spread of e-sport?
Nakashima
: Yeah, there's a lot of video production and gaming companies in Fukuoka. Everything seems to be really responsive to the entertainment industry. A community of people has really started to emerge when it comes to the culture around e-sports. People who work in administration and industry have been joining the group. I've always thought that Fukuoka is the kind of place that gives people the motivation to create the kind of movement that gradually gathers pace and spreads throughout the country. When you first start out it's not about the business or setting up administrative measures. You need to begin by having fun. You'll be able to continue if you're have a good time. Fukuoka has an atmosphere and vibe that makes it easy for people to establish new communities or groups from scratch. That's one of the area's distinctive characteristics.