Interview Now - Neneko -(1/2)

A popular Taiwanese cosplayer Neneko has come to Japan to promote the "Kitakyushu Pop Culture Festival 2019 (KPF)" and the charming appeal of the local area. She will be appearing at the exciting celebration of pop culture, which will take place on Saturday 30th November and Sunday 1st December 2019! We joined Neneko for a photoshoot at the "Kokura Illumination 2019" on 8th November and had a chance to chat about a range of topics! Read-on to find out more about her and the venue!
I will try my best to promote all of Kitakyushu's awesome attractions!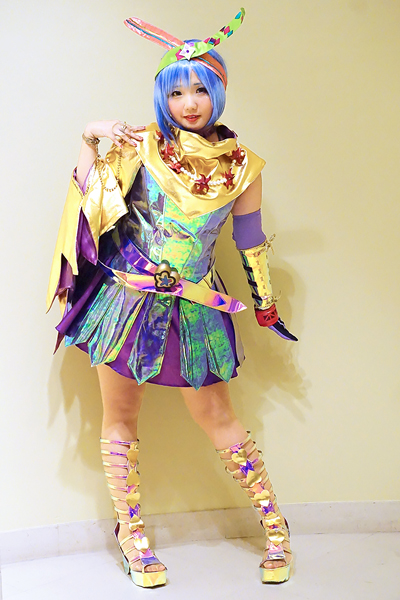 Neneko wore an original cosplay costume inspired by Kitakyushu City's stunning night views!
asianbeat (hereafter referred to as ab): You were recently asked to help promote this year's "Kitakyushu Pop Culture Festival" and the local area. How are you feeling?
Neneko
: It is a great honor to get the chance to liaise between Japan and Taiwan. I will try to use my original cosplay character to help promote all of Kitakyushu's awesome attractions! I will do my best!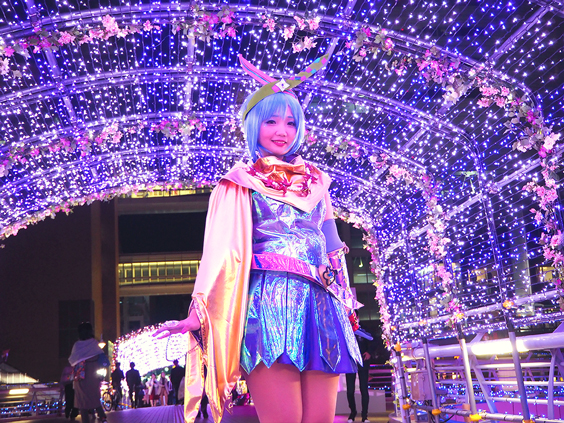 On Friday 8th November, an event was held to turn on the "Kokura Illumination 2019" lights. The photoshoot took place at the same time. The gorgeous, sparkling lights provided the perfect backdrop for Neneko's pictures!
ab: What's your impression of Kitakyushu?
Neneko
: This is the first time I've been to Kitakyushu, but somehow everything feels super familiar. It's really easy to relax here, I feel totally at ease! The local area has an awesome vibe. I love sashimi! And the seafood I have eaten in Kitakyushu has been so delicious! It has been a great trip!
ab: What aspects of Japan do you find most interesting?
Neneko
: I have been a fan of Japan for a long time. It is a place I have admired since I was a kid. I can really feel Japanese people's passion and verve whenever I visit. Everyone is always kind to me, which is so nice! I'm currently learning Japanese. It's strange... Even though I am still studying the language, I think I can understand what's in people's hearts and minds!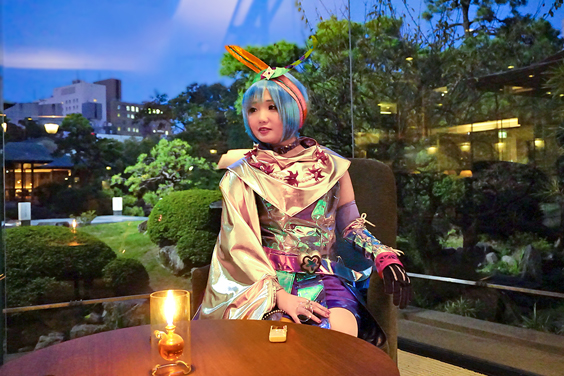 Shooting place: ART HOTEL KOKURA New Tagawa