Interview Now - 浅沼晋太郎 (Asanuma Shintaro), 豊永利行 (Toyonaga Toshiyuki) -(1/2)

An event featuring voice artists called "Ousama Jungle" took place on Sunday 1st December at the KPF 2019! The guests for the show were Asanuma Shintaro (known for playing Tsukinaga Leo in "Ensemble Stars!") and Toyonaga Toshiyuki (who voices Katsuki Yuri in "Yuri!!! on Ice"). Read on to find-out what went down at the event! And don't miss our exclusive interview with the two stars of the show! We also have some awesome prizes!
No sense of direction? In his underwear five seconds after waking up? The talk was full of laughter!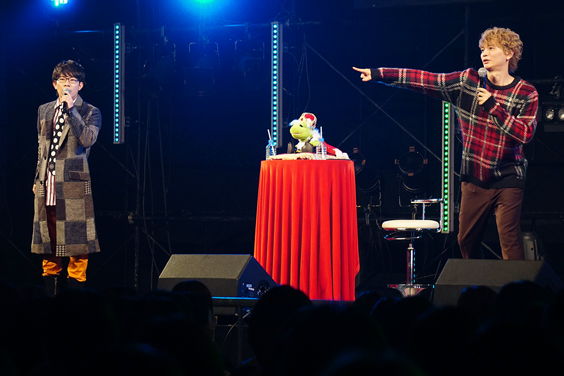 Beauvoir Cesare, the king of the "Jungle Kingdom," sat in between the two guest stars!
The line up for the "Ousama Jungle EX18" stage included a talk during which the guests answered questions collected from the audience beforehand. The two revealed some secrets! They told the crowd that they are actually super shy. At one point, Toyonaga revealed that he only woke up four minutes before the meeting time for the KPF event! It was such a shock he ended up getting ready super quickly... He started packing five seconds after waking up in nothing but his underwear! Asanuma also revealed one of his embarrassing experiences. He said, "I can't find my way back to my booth after I go to the toilet in an izakaya (bar/pub) because I have absolutely no sense of direction..." People in the audience called out that they found their behavior super adorable. Cries of "so cute!" and "kawaii" could be heard from the crowd! Each time that happened Asanuma pretended to be the "Kawaii Police"! He would quickly respond by asking "who is kawaii?" or "what was cute?" There was a great atmosphere inside the venue!
The constant cheers of "kawaii!!!" from the crowd eventually caught up with Asanuma! He let out a sigh as he said, "Gosh, I don't think I can catch all of you!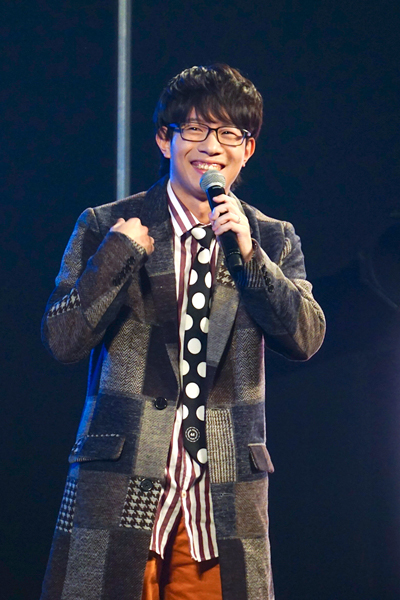 Just before things came to a close it was announced that an event will take place in Kokura, Kitakyushu City on Saturday 1st February to commemorate the release of Asanuma's first photo book, which will be coming out in January 2020! Be sure to keep an eye out for these two in the future!