Interview Now - Doul -(2/2)

I'm writing songs in English because I want the world to know me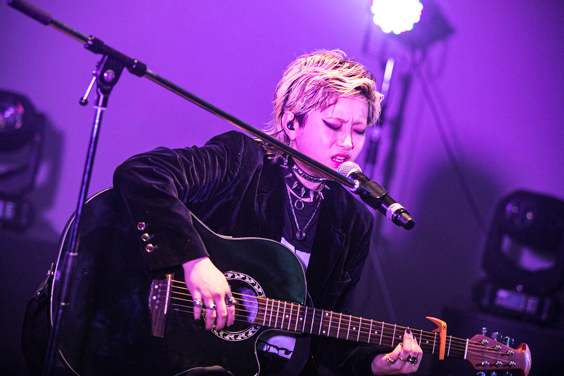 ©日隈天明
ab: Seems like all of your lyrics are written in English.
I'm studying English on my own. I'm always an ordinary "Japanese", it's just that I've been exposed to Western movies and music since long time ago. I'm writing songs in English because I want the world to know me, as it's a language used by many people in the world and it's what I've been familiar with since I was little.
ab: So since Doul is going international, where is your favourite place overseas?
Actually I've never been abroad (LOL). About 70-80% of my Instagram followers on social media are overseas followers, and usually besides English, many different languages such as Portugese and Russian can be seen in the comments, so I really hope I could travel abroad as soon as possible! Also, I have a lot friends with different cultural backgrounds so I can understand some Korean and Chinese, and I want to try to speak the local languages when I travel to Asia!
ab: What are your favourite food and places in Fukuoka that you'd like to introduce to people overseas?
I'd like to share with them about the delicious West's udon! Speaking of places, I think Hakata Station and Kego Park where I used to do street live a lot. Those are my most memorable places. Another one will be an abandoned factory, it's not a place that you can enter as you like, but it's where my music video of the 5th single song, "Dearest Friends" took place. I like how there's strong echo and it made me feel good.
ab: It seems like not only the high quality of your music, but your style is also attractive.
My styles are mainly inspired by brands' fashion show, such as GIVENCHY and GUCCI. I enjoy using vintage clothes to create my own styles. All the costumes are my own clothes, and all the accessories are vintage items bought from a very close buyer.
ab: Could you tell us what you'd want to achieve in the future, and is there any message you'd like to say to all asianbeat readers?
First of all, I want everyone in Fukuoka to know Doul! And I want to go to various places in Asia too! Before the day that we can meet comes, I hope you'd listen to as many of my songs and fall in love with Doul!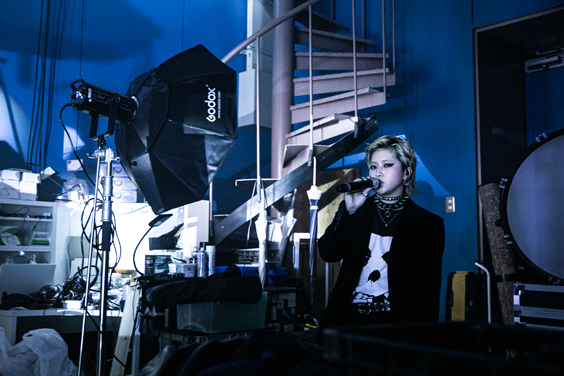 ©日隈天明
PRESENT!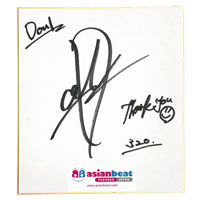 We are giving away Doul's autograph to ONE asianbeat reader who won the lucky draw!
[Application Period]
Friday 14th May 2021 - Sunday 6th June 2021 (JST)
[Winner to be announced on]
Wednesday 9th June 2021 (JST)
The application period is now over. Thank you!The lucky winner is...SAYAKA san
(Please note, winners will receive an email directly from asianbeat. If you don not reply with a confirmation message within a week, you application will become invalid and you will not be able to claim your prize.)
Related Articles