The Yanagawa Location Tour Report (1/2)

A location-hopping tour introducing inspirational areas was held by Director Matsuyama and ".hack" fans. In this report we'd like to show you some of the real-life scenes and compare it to the same scenes from the movie.
The Ride Down Yanagawa River!
After Director Matsuyama piles into the boat with the ".hack" fans, we're off! The head boatman, Seki-san also played a part in giving Director Matsuyama the initial tour of Yanagawa when he was searching for locations that could incorporated into the series. Most of the fans that are participating in this ".hack" tour came down all the way from the Kantou region. Director Matsuyama seemed to be extremely close to his fans and when we inquired as to why, he told us that many of them regularly participate in the ".hack" events and is the reason why he got to know then so well.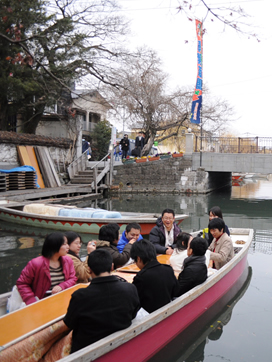 An electric blanket (kotatsu) has been installed on the boat for colder days.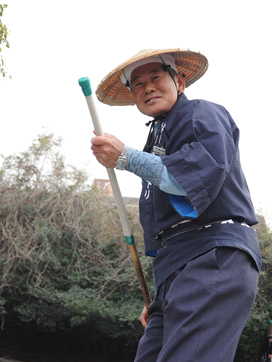 The very kind boatman, Seki-san
Yanagawa River Ride Downstream: the backdrop as seen in the movie
Director Matsuyama explains everything as we make our way downstream. The first thing to catch my attention was the wall made of white and black blocks.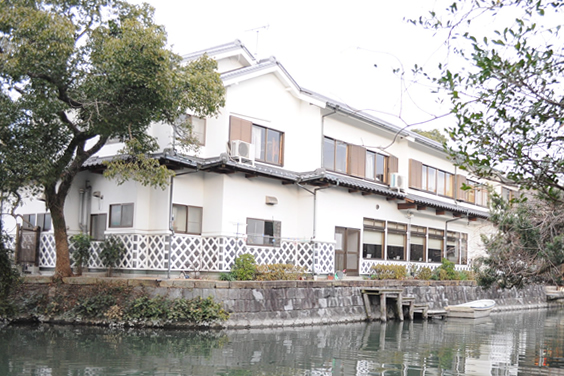 He says the charm behind Yanagawa is partially due to the traditional designs that have been left untouched.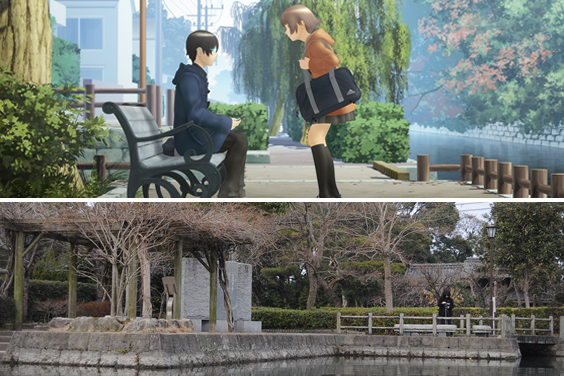 The backdrop to Sora Yuki and Kakeru Tanaka's conversation was taken from here.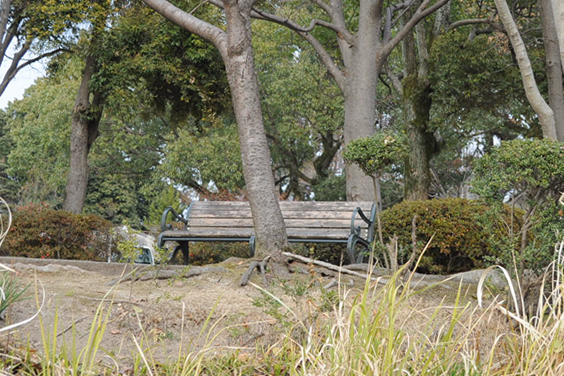 This bench (is sadly partially hidden behind a tree) was used as a model for the one that was added to the scene above. We passed by this on our Yanagawa river cruise.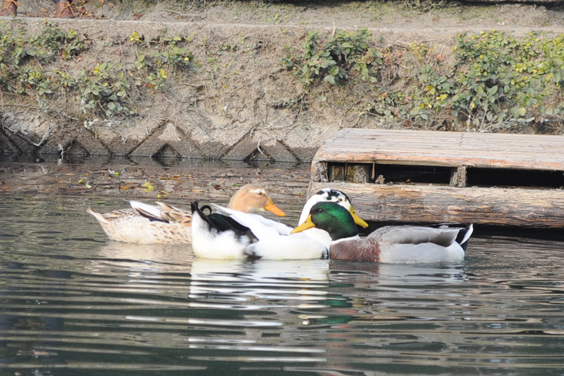 These birds also make an appearance in the movie. Every year they migrate to Japan from Siberia.

The bridge where Sora and David meet, alongside our beloved director.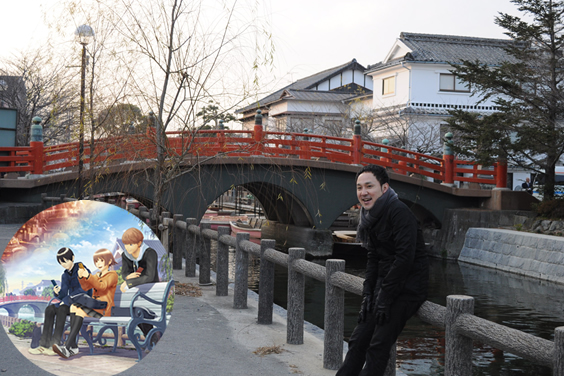 The final shot! This is the scene that inspired the poster visuals. Sadly, the bench is missing but once the movie makes its way to the top, I'm sure Yanagawa city will make one just for it. The director even asked if the mayor to do so at the press conference.