Some More About the Theater Release

The staff and cast of this TV anime regroup!
With Atsushi Nishigori as director, Tatsya Takahashi as screenwriter, produced by A-1 Pictures in addition to other staff will be a force to be reckoned with in the world of animation, especially when considering their pristine track-record. Staying in theme, the same voice actors and cast from the games and anime will be used for this project.


Painting a new story line
Written in a completely new perspective, this series strives for a unique touch with a never-before-seen screenplay. We'd like to give you a quick overview of some things about these girls you can only come across in the theater release.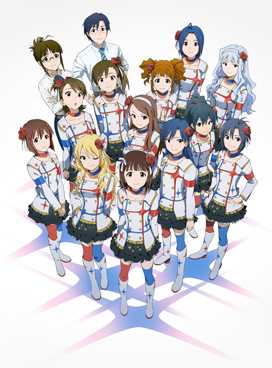 ▲The poster drawn by Atsushi Nishigori
Trailer
STAFF
Original Worl: Bandai Namco Games
Director / Character Design / Chief Animation Director: Atsushi Nishigori
Screenplay: Atsushi Nishigori, Tatsuya Takahashi
Series Unit Director: Noriko Takao
Animation Director: Yusuke Tanaka, Satoshi Yamaguchi, Akira Takata, Yoshiko Okuda
Art Director: Hisayo Usui
Art Establishment: Jun Uemura
Design Works: Kouta Michishita, Yusuke Tanaka, Satoshi Yamaguchi, Shozo Yamada, Futoshi Suzuki
Color Design: Kazuko Nakajima
Photography Director: Hitoshi Tamura, Shinya Kato
Editing: Akinori Mishima
Audiography Director: Hiromi Kikuta
Music: RYuichi Takada (MONACA)
Record Producer: Kouji Nakagawa (NBSI)
Prodecued by: A-1 Pictures
Film‐distributed by: Aniplex Inc.
CAST
Eriko Nakamura as Haruka Amami
Akiko Hasegawa as Miki Hoshii
Asami Imai as Chihaya Kisaragi
Mayako Nigo as Yayoi Takatsuki
Azumi Asakura as Yukiho Hagiwara
Hiromi Hirata as Makoto Kikuchi
Asami Shimoda as Ami Futami & Mami Futami
Rie Kugimiya as Iori Minase
Chiaki Takahashi as Azusa Miura
Yumi Hara as Takane Shijō
Manami Numakura as Hibiki Ganaha
Naomi Wakabayashi as Ritsuko Akizuki
Juri Takita as Kotori Otonashi
Kenji Akabane as Producer
Houchu Ohtsuka as President
Theme Song
"M@STERPIECE"
Lyrics: yura
Music / Arrange: Satoru Kousaki, Ryuichi Takada
Ending Theme
"Nijiiro Miracle"
Lyrics: Yuriko Mori
Music: NBSI (Koji Nakagawa)
Arrange: NBSI (kyo)
Theater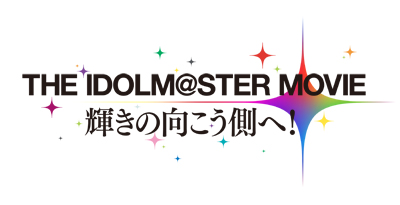 First‐run showing from January 25th (Sat) 2014!!
Official website
http://www.idolmaster-anime.jp/
(Written in Japanese)