Social network games and The Idolmaster
You often see people on buses or trains playing games on their smartphones but now the games that you can play everywhere are really exploding onto the scene. Social network games are a type of online game you play in your web browser. The games are usually distributed via social networking sites and feature communication between friends. Some games feature special items you can buy to aid your progress.

Among the currently trending social networking games is the popular "Idolmaster Million Live" game. Let's take a look!
The Idolmaster Million Live!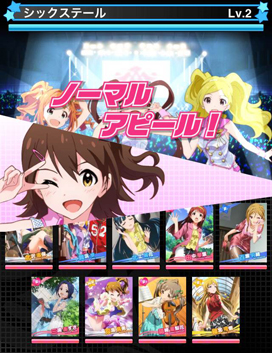 The screen of this game
©窪岡俊之 ©NAMCO BANDAI Games Inc.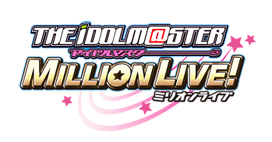 ◆What is "The Idolmaster Million Live!"
You can be a producer at the entertaiment offices of 765th Productions!
Working together with other players, the stage is set by the "765 Millionstars". Produce the "765th Production Concert" and turn the idols into top stars! The goal is to reach 5 million "Millionstars" all together!

Wow! 7 idols backup dancers at "The Idolmaster Million Live!" concert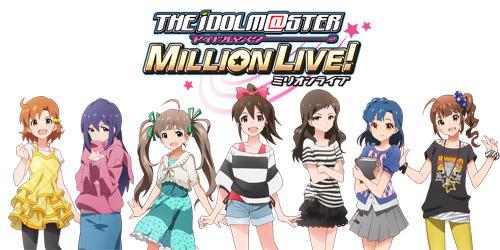 Following the story of the movie, the 7 idols who performed "The Idolmaster Million Live!" will now do a special guest appearance. Along with the members of 765th Productions the following 7 girls will be backup dancer in the arena concert:
■ Kana Yabuki (Voice by: Ibuki Kido)
■ Misako Satake (Voice by: Eri Ozeki)
■ Nao Yokoyama (Voice by: Yui Watabe)
■ Yuriko Nanao (Voice by: Miku Ito)
■ Shiho Kitazawa (Voice by: Sora Amemiya)
■ Annna Mochizuki (Voice by: Shiina Natsukawa)
■ Serika Hakozaki (Voice by: Momo Asakura)