The origins of Japanese pop and rock. Interview with Ryuichi Honda, director of the movie "GS Wonderland" (1/2)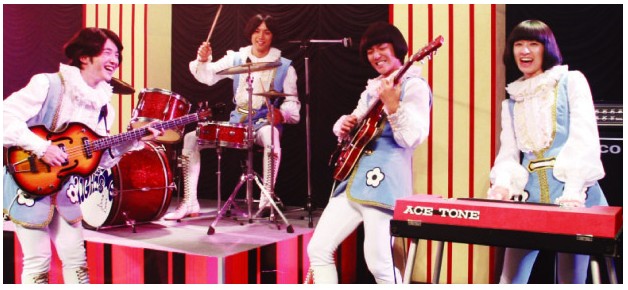 The origins of Japanese pop and rock
Interview with Ryuichi Honda, director of the movie "GS Wonderland"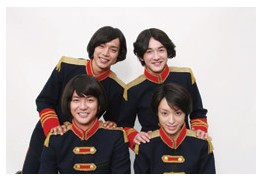 The GS (Group Sounds) boom hit Japan in the mid sixties. When the Beatles toured Japan for the first time in 1966, it gave the youth of Japan – bands with electric guitar in hand - a new type of entertainment and excitement, and changed their values forever. They too wanted to play rock with electric guitars, and form that point on to the J-POP of today a new type of pop-music culture and business was born. It is no exaggeration to say that all Japanese pop and rock started from the Group Sounds movement.
The movie "GS Wonderland" is a film that depicts the GS boom of the sixties, recreating the social trends of the time with sixties music and fashion. The director, Ryuichi Honda, who is known for his nonsense and surreal style, is a big GS fan and started from scratch with an original script. It was a movie he really wanted to make. How did GS Wonderland become a movie? How did he dream up the men's costume for Chiaki Kuriyama? We asked the director about the inspiration behind making the movie and his love of GS.
Making a GS movie
The screen projects a passion for GS. How did you first get interested in GS?
You weren't around back then were you?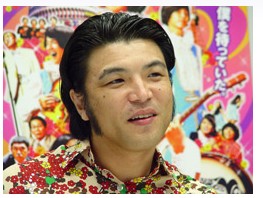 I was a fan of western music from long ago, a bit of a maniac actually. I listened to all kinds of stuff, but I just couldn't get enough. I looked for old music that I hadn't heard before and I stumbled across a CD titled "Cult GS Collection". It was the summer of my last year in high school. Until then I hadn't even heard of GS, let alone any famous bands. I was shocked to find that there were such cool bands in Japan, and I got hooked on GS. I suppose I'm a bit of a strange fan, not liking GS as oldies, but as new music.
What exactly was so appealing?
GS was originally influenced by the Beatles, but was then arranged from a uniquely Japanese perspective, and the view of the world became a bit strange. Lyrics began to center on things like a girl who lived in a castle, costumes became frilly. Musicians used the fuzz box(*1) and tried to be rockers, but they were giving record companies pop songs (lol). There was a bubble and squeak of all kinds of music – that's what I like.
Would you say the GS movement is unique in Japanese music history?
There was no such movement before or after that era. Within three years nearly one hundred bands came and went. That makes it easy to turn it into a drama, and I thought it would be good to make it into a movie.
Making your next movie about GS was just perfect for you.
I made a movie about GS for my university graduation project, that's how big a fan I am (lol). Listening to GS had always been my hobby so I had always wanted to make a movie about my view of the world through GS. By chance I was asked to write a script about GS and I jumped at the chance. The timing was perfect.
*1_The fuzz box distorts the sound of the electric guitar. It was the secret weapon of GS.