[Cosplayers Laboratory] - China - #003 SOUJI

China's one and only cosplay magazine, "COS TOP," evangelists of the cosplay scene in China, are constantly scouring the country for the nation's most prominent cosplay figures to induct them into the highly exclusive cosplay community they've created, called "TOP Koukou" (TOP High School). In this corner we'll introduce you to the leading members enrolled in China's "TOP Koukou" community.

Cosplayer #003 is SOUJI. The natural makeup she uses to portray 'Shonen' (young boy) characters really brings out her individuality.
Cosplayer #003 - SOUJI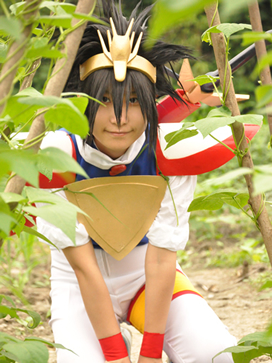 When it comes to cosplay, lavish outfits and props, dramatic makeup and wigs are all must-have items... But SOUJI will show you, that is not always the case! She's a self-professed "shota-kon" (a Japanese term used to describe an attraction to young boys) and is even known as "the face of shota-kon." Her work reveals a side of cosplay that's both natural and alluring. Have a look at her gallery of works below.

■Profile
・Cos Name: SOUJI
・Age: 25 years
・Cosplay History: 7 years
・Current Location: Chengdu, China
・Best Cos Character: That's a tough one... In the past I guess I've been good at playing Killua Zaoldyeck, Hiei, Chūka Ichiban!, Mashin Hero Wataru, and Tianming. As you can see, I always go for the "Shota's." Haha~
・Cosplay Expenses: I've never calculated it, but I make the costumes myself so I don't think it costs that much.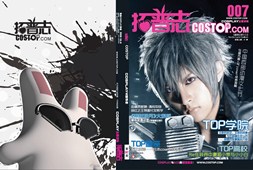 [Cos TOP]
■ Chinese cosplay magazine. On the main page of the site, you can find info on the latest cosplay works in the "COS TOP photo gallery," read about popular cosplayers, their everyday lives and the characters they impersonate in "COS TOP High School," as well as interviews with cosplay groups in "COS TOP Group Interview Exclusive." To further expand the cosplay industry in China, cosplay is presented as a type of style, and as it gradually merges into the everyday lifestyles of the youth in China, it evolves and starts to create whole new fashion trends on its own.
■ TOP Official site
http://www.costop.com/
■ Purchase the magazine
http://shop59224145.taobao.com