Cosplayers Laboratory - China edition - by asianbeat #002 Hikaru Ichinose

The time for the extremely popular "Cosplayers Laboratory – China edition by asianbeat" has come again! Here we will be introducing China's leading cosplayers. Our second installment, we have a exceptional cosplayer that specializes in portraying manly characters. Please welcome Hikaru Ichinose!
Cosplayers No.2 Hikaru Ichinose (一之瀬光)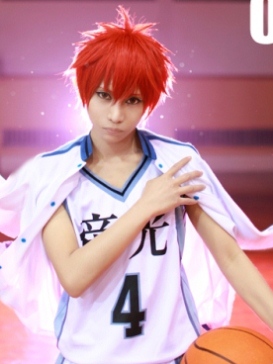 The star of this week's installment, Hikaru Ichinose, is a girl who enjoys many different fashion styles. When she cosplays she tends to go for characters that are young and full of energy! Please enjoy her photo gallery!
■Profile
- Cos Name: Hikaru Ichinose
- Age: That's a secret!
- Current Location: Shanghai, China
- Cosplay History: 10 years
- Best Cos Characters:Interested in young characters, especially young boys, Shota
- Cosplay Expenses: [monthly average] Around 1,000 RMB (16,360 yen)
・
Weibo
・
BLOG
・
worldcosplay
PRESENTS
All the info. on asianbeat's present campaign!