[Cosplayers Laboratory] - Japan - #014 Ryou

Japanese cosplayers are active all over the world and here you can check-out our eye-catching photographs of them in action. In our photo gallery you can find out a little bit about them and enjoy the exciting world of cosplay!!
Cosplayers No.14 Ryou (燎)
For our 14th installment we met up with Ryou, who adopts a somewhat stoic approach to cosplay. The photos of her cosplaying as Shiro Yoshiwara from Adekan are truly exceptional; so make sure to check them out! Indeed, the quality and degree of perfection is so high that it looks like the images are 3D illustrations!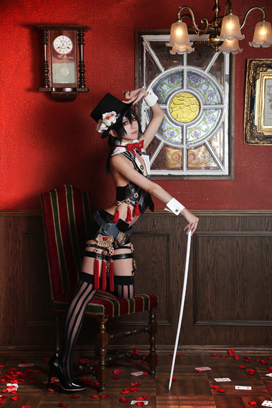 ■Profile
・
Cos Name
: Ryou (燎)
・
Cosplay History
:8 years
・
Current Location
:Kinki Area
・
Best Cos Character
:I tend to go for characters that are easy to do, such as Athrun Zala from Mobile Suit Gundam SEED and Shiro Yoshiwara from Adekan.
・
Cosplay Expenses (monthly average)
:
It varies from month to month, and the amount that I cosplay varies... But basically to get the entire outfit together for one character, including the wig, outfit, (decorative) contact lenses, and shoes, costs around 20,000 yen.
And of course it depends on the character, but where possible I'll try to reuse a pair of shoes or (decorative) contact lenses, and so if I'm just sorting out my wig and the costume, I try to get everything to come in for less than 10,000 yen.
For the Adekan cosplay photos I made the outfit myself and that alone cost more than 10,000 yen. And then there is the transportation costs and the price of renting a studio... It's an expensive hobby to have (lol)!
■Links
・
COSPLAYERS ARCHIVE
・
World cosplay
・
Twitter
Related Articles