[Cosplayers Laboratory] - Korea - #010 Haru

To meet the demand of our readers we finally started a Korean section of "Cosplayers Laboratory," which is one of the most popular features on the asianbeat website. The cosplayers we feature are not only big in Korea, but active throughout the world. So make sure you check them out!
Cosplayers No.10 Haru
For the 10th edition of the Korean section of the much-read "Cosplayers Laboratory," we met up with Haru, who mainly cosplays as characters that her husband has helped develop in Korea. This personal link is why she has a strong attachment to her cosplay performances and cannot help but feel love for the characters.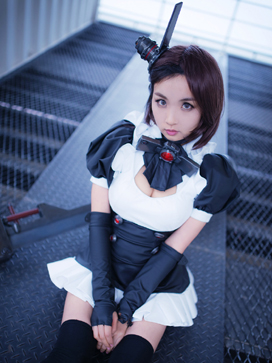 ■Profile
・
Cos Name:
Haru
・
DOB:
August 31st
・
Cosplay History:
Started in 1998, mainly cosplays as characters from games
・
Current Location:
Korea (Seoul)
・
Hobbies:
Interested in all pop culture across every kind of genre (including K-POP idols, American/Japanese/English TV series, film, music, etc).
・
Best Cos Character:
Rikku (Final Fantasy), Ling Xiaoyu (Tekken), HaaL9000 (Qurare: Magic Library) 
■Others
Currently contributes a cosplay-themed column on the game portal site "THIS IS GAME."
"유쾌한 하루의 코스프레 이야기 (Happy Haru Cosplay Chat)"
・Twitter:
@hazharu