[Cosplayers Laboratory] - Korea - #011 Reve

To meet the demand of our readers we finally started a Korean section of "Cosplayers Laboratory," which is one of the most popular features on the asianbeat website. The cosplayers we feature are not only big in Korea, but active throughout the world. So make sure you check them out!
Cosplayers No.11 Reve
For the 11th edition of the Korean section of the much-read "Cosplayers Laboratory," the focus shifts to Reve, whose beautiful femininity really makes an impression. Active in the Korean cosplaying team "RZ Cos," this is one cosplayer you have to check-out!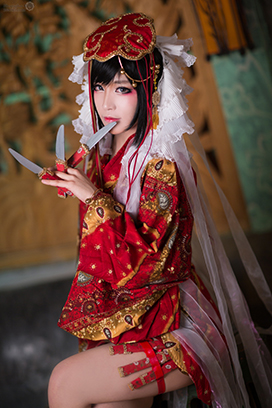 ■Profile
-
Cos Name:
Reve
-
DOB:
5th March
-
Cosplay History:
Over 10 years
-
Current Location:
Korea (Seoul)
-
Hobbies:
Watching anime, gaming, listening to and singing songs, knitting.
-
Best Cos Character:
Yang Jian from "Hoshin Engi (封神演義)" and Trafalgar Law from "One Piece."
■Others
- World Cosplay:
http://worldcosplay.net/member/revecosplayer
- Facebook:
https://www.facebook.com/kangreve