[Cosplayers Laboratory] - Korea - #014 No som

The spotlight for the 14th installment of the Korean section of "Cosplayers Laboratory" falls on No som, a cosplayer who is good at dressing up as devilish or "tsundere"characters. She often wows viewers with her expressive appearance! We've got lots of photos for you to enjoy!
Cosplayers No.14 No som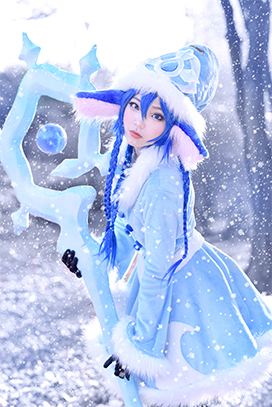 ■Profile
- Cos Name: No som (somi)
- DOB: 21st January
- Cosplay History: 3 years
- Current Location: Korea
- Hobbies: Sleeping
- Best Cos Characters: "Undertaker" from "Black Butler," "Chiaki" from "The Girl Who Leapt Through Time" and "Pachimari" from "Overwatch"
■Others
・World Cosplay:
http://worldcosplay.net/member/195813
・Facebook:
https://www.facebook.com/nosomsom