cross fm "Ani-tune ♥ Fukuoka" public recording featuring 種﨑敦美 (Atsumi Tanezaki) & 竹内良太 (Ryota Takeuchi) Talk show(7/13)
There are many scenes in the show that do not rely on much dialogue, but instead convey meaning through the use of stunning imagery and beautiful background music. It seems that the recording sessions for the voice artists were fairly harmonious, much like the world depicted in the series. A lot of experienced performers provide voices for "MAHOYOME." Takeuchi revealed how nervous he felt interacting with them when recording Elias' scenes.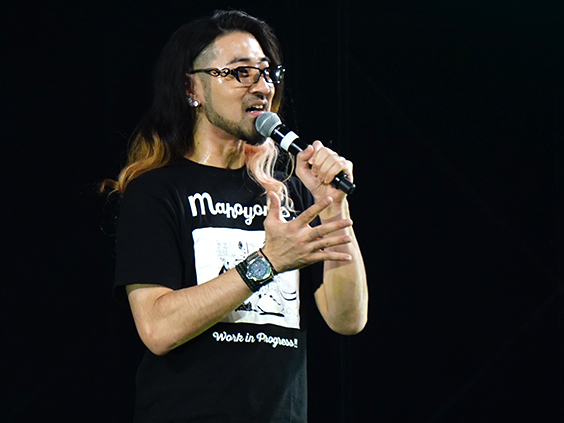 During the recording, Tenazaki realized that there were some parts of the plot that the audience had not discovered yet, so got up out of her chair and shouted, "Ah, there are things I want to tell you about (that I can't say)!" That sort of passionate response is what makes these events so interesting!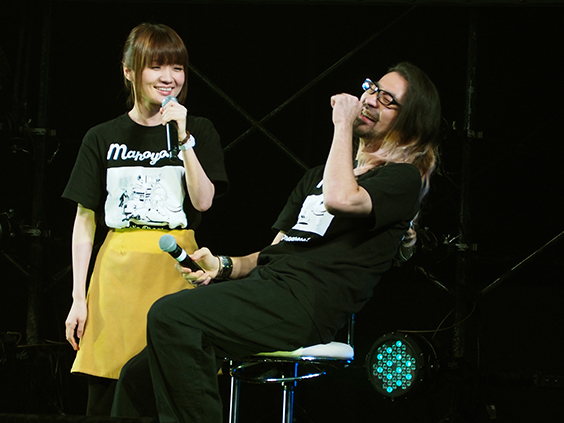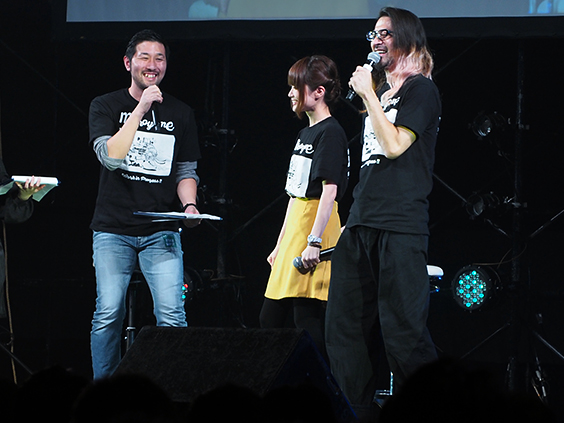 Takeuchi and Mukai tried to keep Tanezaki calm and contain her excitement. They said that this kind of "standing style talk" is pretty common at "MAHOYOME" events!