Theatrical Version: Mazinger Z / Infinity Talk with Kappei Yamaguchi & Miku Ito / Ichiro Mizuki Live! (3/13)
The Yahata Steel Works were depicted in the background for the main KPF posters! It was passionate offer from Kitakyushu City that helped make this collaboration possible. Kitakyushu's "iron city" image coupled with "MAZINGER Z's" nickname the "iron castle," meant that this was always going to be a match made in heaven!
Yamaguchi was clearly impressed by the visual, stating that "It's so cool to see MAZINGER Z depicted in a photograph that I might have seen in a textbook!"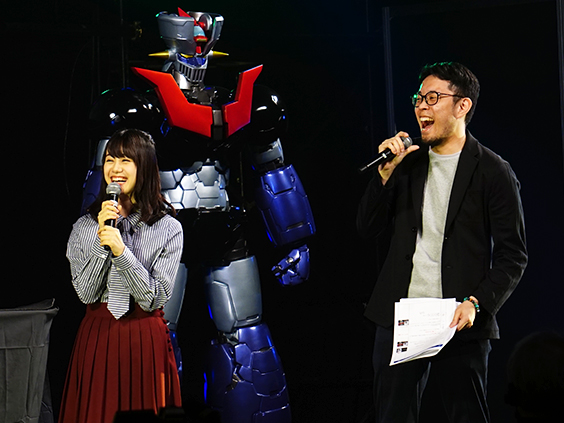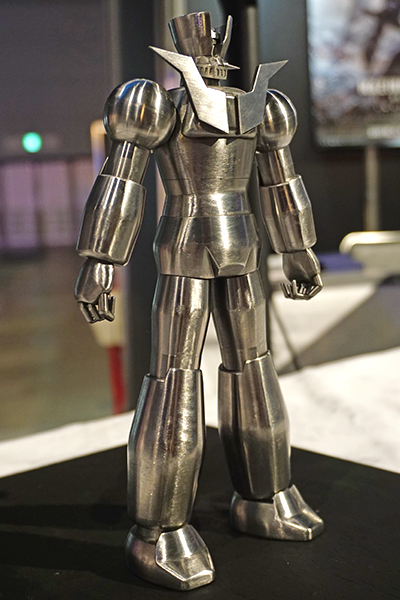 This one-off iron creation was made by Kitakyushu City-approved expert craftspeople, "Kitakyushu Meister"!