KPF SNAPS!!(1/21)

KPF… A great platform to meet other guests and have exciting new encounters!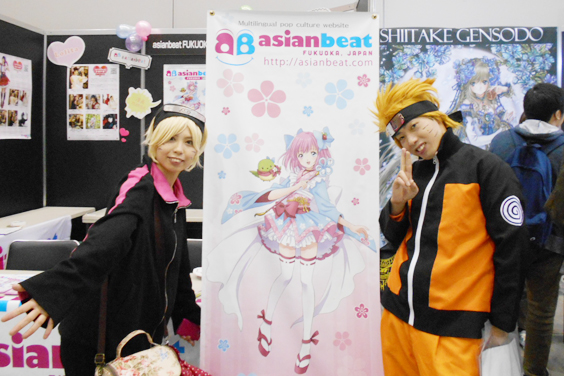 The "Kitakyushu Pop Culture Festival" has so many fun attractions, including talks from special guests and live performances! But one of the best parts of the event has to be the platform it provides fans of popular culture to interact with each other! We met so many people at this year's event, including cosplayers, maids, as well as visitors from overseas! Keep on reading to find-out more about asianbeat booth that was set-up inside! We also have lots of great snaps from the venue for you to enjoy, so make sure not to miss-out!
PRESENTS
All the info. on asianbeat's present campaign!