SUNSET LIVE 2018 ARTIST REPORT - 水曜日のカンパネラ (Wednesday Campanella) -

Wednesday Campanella's music and unique stage performance captivated the crowd!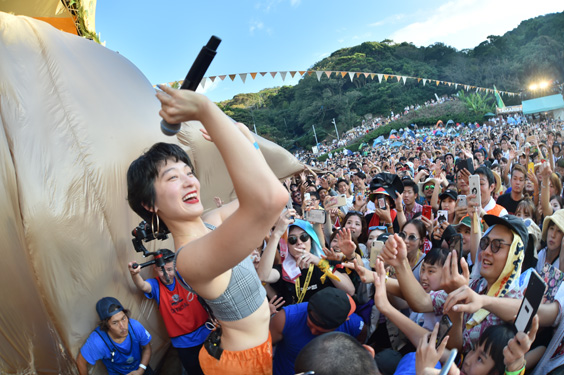 (C)SUNSET LIVE 2018
This section of the day came to a close as the sun began to set. A sense of anticipation filled the venue once the popular group "Wednesday Campanella" made an appearance on stage! Singer KOM_I has a distinctive voice that resonates with people and touches their hearts. Everyone was enjoying the set when suddenly a huge balloon appeared on stage! Then KOM_I left the stage and went down into the crowd and even sang at the top of the tower which was set at the venue! For some spectators, this would have been their first time witnessing something like this! The unique, original stage production sent shockwaves through the crowd! The atmosphere was electric! This kind of site is something you only see at an outdoor music festival! It is easy to lose yourself in the music and forget about the time with such amazing performances going on!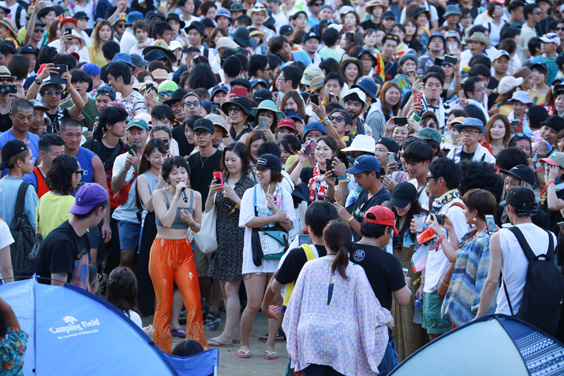 (C)SUNSET LIVE 2018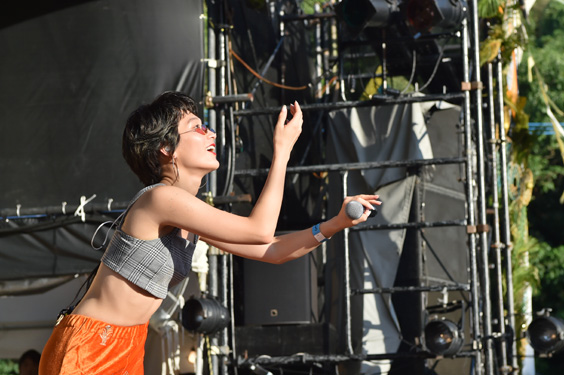 (C)SUNSET LIVE 2018
Related Articles
External Links