"Fukuoka Love & Collection" Part 3 Fukuoka models join top class models in the Love Collection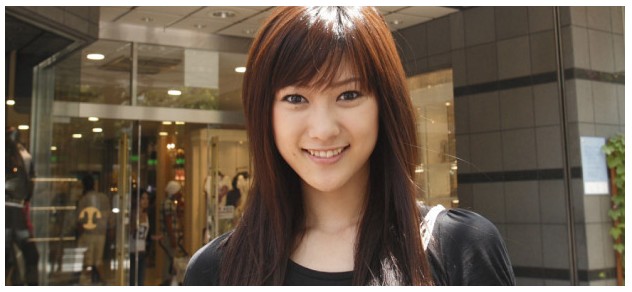 Coming this autumn, one of Asia's biggest fashion events
"Fukuoka Love& Collection"

In this part of the series we bring you news of the event, "Fashion ~ Fukuoka Love& Collection"
one of the largest scale fashion & music events in Japan, which will be held on September 27 (Sat.) at Fukuoka Yahoo! Japan Dome.
Part 3 Fukuoka models join top class models in the Love Collection
As the name implies, the Love Collection has a message of LOVE, and there is lots of local love in this event. Not only are there top-class models from Tokyo, but models living in Kyushu have also been selected to join them in the event. Some of these local models don't have much of a chance to glide down the catwalk, but now they will get their chance. Out of 200 applicants, 8 female and 5 male models have been chosen. We talked to Yuka Arisu, one of the chosen ones, about her big break.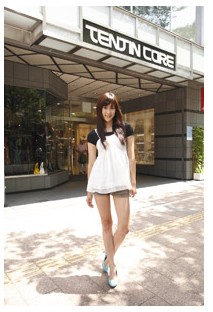 Why did you audition for the Love Collection?

Arisu I have been modeling for only about 2 years now and doing shows is the best part of the job. So when my agency approached me with talk of the Love Collection I jumped at the chance.
How was the audition?

Arisu Everyone was taller than me and had longer legs, and I didn't fancy my chances, but I didn't get nervous and managed to do my best. I practiced walking and took lessons every week. I was really blown away when I got the job and called all my friends.
On the day you will be sharing the catwalk with top models from popular fashion magazines.
Arisu It's going to be fun. It's a rare chance to rub shoulders with such people and I hope to learn a lot from the experience.
Here at asianbeat we reach out to Asia from Fukuoka. In the future would you like to broaden your horizons?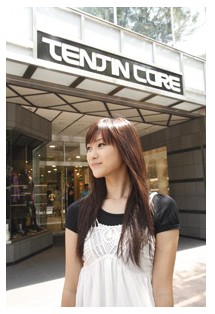 Arisu Well, I would like to work in Tokyo, but first of all I would like to make my mark here in Fukuoka, then go to Tokyo and then move on to Asia. I am interested in stage and acting in the future.
Yuka has a great smile and beams an aura. She will be on the catwalk at Fukuoka Dome. For the local models it is not just a fashion show, but a chance to network with staff and also absorb the atmosphere to top Japanese models backstage. It should be a great experience for them. The fresh and aggressive enthusiasm of the local models will surely add a spark to the catwalk.
Love Collection is getting closer!
Arena VIP and Arena S seats sold out.
Get in early for the stand seats.
*Stand seats are non reserved but you can access the arena.

MC: Oriental Radio
Special Guest: Aya Sugimoto, Rinka, Hinano Yoshikawa
Models: Akemi, ikumi, Saemi Ikeda, Arisa Urahama Carolina Kaneda, Coco Kinoshita, Christina, Hana Matsushima, Rio Matsumoto, Melody Yoko, Yuuki Yamamoto, Yuri, Youn-a, LIZA

Outline
FUKUOKA LOVE& COLLECTION
Date: 27 September,2008 (Sat) from 3pm
Venue: Fukuoka Yahoo Japan Dome
Arena VIP seat ¥8000 (few remaining seats)
Arena S seat ¥6000
Stand unreserved seating ¥3500