More than just cosmetic - it's entertainment! The series "Bihada Ichizoku" – what's behind its popularity?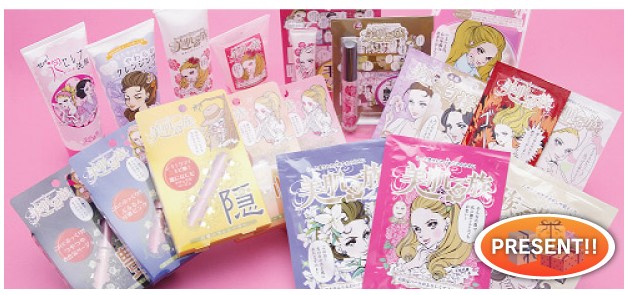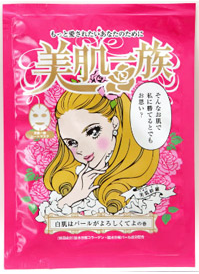 More than just cosmetic - it's entertainment!
The series "Bihada Ichizoku" – what's behind its popularity?
Cosmetic packaging adorned with shojo manga – the cosmetic series "Bihada Ichizoku" (The Fair Skinned Family) leaves a strong impression. Up until now the packaging of cosmetic items was all simple, classy and stylish, but to everyone's surprise, what was the norm has been turned on its head. It is not just a gimmick, but now encompasses 24 lines of products and has sold over six million items, making it a hit, and next autumn will see the release of the animated TV movie "Bihada Ichizoku"(*1) . It is the world's first "cosmetic love story". It just keeps getting bigger. What is behind its popularity?
what's behind its popularity?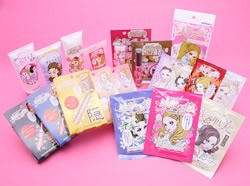 The "Bihada Ichizoku" sheet mask, with its prominent maiden-like character first arrived on the scene in 2005. The company's web site carried a story that was accessible by mobile phone and the cosmetic facial sheet mask could be purchased from the site – not your average marketing method. The idea came from a visit to a bookstore to research market trends when the shojo manga (comics for young girls) were very eye catching. – if cosmetic packaging showed shojo manga illustration it might have the same sales impact – and the idea was born. Cosmetics company Love Labo(*2) and toymaker Bandai(*3) teamed up to develop the idea. The Bihada Ichizoku was created with the aim of recreating a feeling of old world charm that could be turned into a story revolving around a family with beautiful complexion (*4) – and the story was born. Word of mouth spread among trend-conscious girls and the limited edition sheet mask sold 64,000 items in just one day. Ever since the sheet mask has been a top seller and in 2006 spread throughout the country selling six million items. It is interesting to look into why it captured the imagination of consumers, especially in the rough and tumble of the tough Japanese cosmetics industry.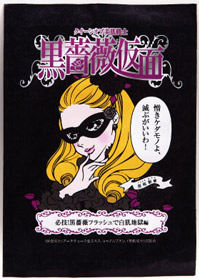 The secret behind the success is the "gap" and "simplicity". In Korea there are many different varieties of sheet masks, and are sold individually so they are cheap. But in Japan they are sold by the box and can be expensive, leaving the consumer with little variety. Love Labo thought that it would be suitable if consumers thought of the sheet mask as a supplementary item. Then, they laid the ground work with the mobile phone novel, and then sold them in a standout package for the reasonable price of ¥450 for one sheet – and succeeded in getting consumers to pick up the package. Next, the contents of the package were extremely high quality – not what customers were expecting – and it became a talking point among girls – according to their analysis. The visual aura of the package and simplicity helped the name Bihada Ichizoku spread like wildfire.
In November 2007, in a first for the cosmetic industry, the sheet mask+comic set titled "Jun-ai Cosmetic Bihada Ichizoku – Watashi Bihada Sara de gozaimasu" went on sale. In autumn 2008, the TV anime commenced broadcasting – the first time cosmetics had given birth to pop culture. According to Bandai, "Just about every girl in their twenties like manga. Manga and anime are part of Japan's culture and is respected throughout the world. I am certain that this mix of culture will be a big hit. Bihada Ichizoku will surely be a hit, not only in the cosmetic industry bit in the world of entertainment as well". Bandai and Love Labo will continue to develop the Bihada Ichizoku story.

Cosmetics and culture. On the surface the two have nothing in common, but when joined together they make a great combination with great new potential.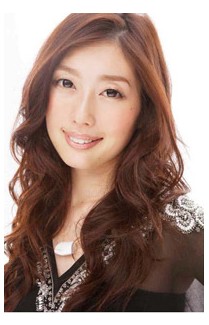 Profile: Yuko Shibamoto president of Love Labo Inc.
Born 24 August 1977 in Hyogo Prefecture. Worked as a model and writer for a famous womens magazine while in university and then developed fashion content of the online fashion magazine girlswalker.com. In 2005 established Love Labo Inc. Created Bihada Ichizoku. President Shibamoto's product development policy is based on the concept that "As women mature and gain experience, they have an intangible demand. It is our job to recognize that demand, uncover it and turn it into products".
*1."Jun-ai Cosmetic Bihada Ichizoku" broadcast from 6 October 2008. TV Tokyo 1:30 am http://www.tv-tokyo.co.jp/anime/bihada/
*2.Love Labo Inc. - the company designing/retailing the Bihada Ichizoku brand. http://www.lovelabo.co.jp/
*3.Bandai Co. Ltd. Major Japanese toymaker established in 1950. http://www.bandai.co.jp/
*4."Bihada Ichizoku ni Matsuwaru Monogatari". A story about the destiny of younger twin Sara, who was brought up in the Bihada family – who live in high society – the symbol of beauty. Access the Love Labo web site via mobile phone.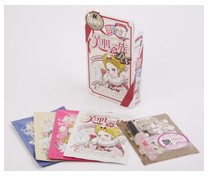 Recommended products
「3rd anniversary edition BOX」
3rd anniversary edition Sara sheet mask. Limited edition mask inside this box. (Royal Jelly mix / Chamomile fragrance) Known within Love Labo as the best ever sheet mask!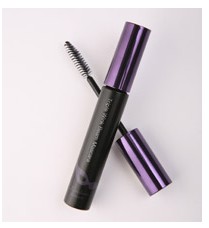 bihadaTriple Wink Beam Mascara
Black sheet mask – same as the topical "Black Rose Mask Sheet Mask", an item from the Black Rose series. Heart shaped mascara brush. Avaliable only online.
First edition sold 500 units within 30 minutes. A hot seller.