asianbeat Fashion Feature Season 2 No.3. Fukuoka Asia Collection – "Ebi-chan" Yuri Ebihara to appear. Check out the ViVi, CanCam and Sweet models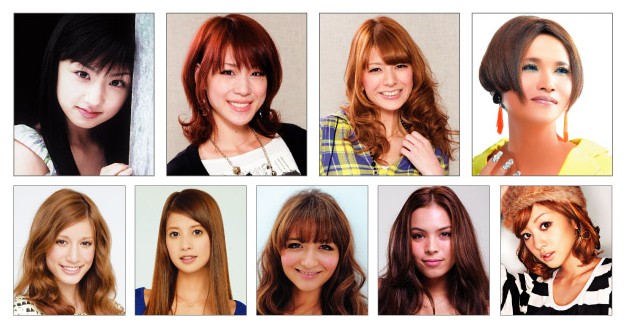 asianbeat Fashion Feature Season 2 number 3
Fukuoka Asia Collection – "Ebi-chan" Yuri Ebihara to appear
Check out the ViVi, CanCam and Sweet models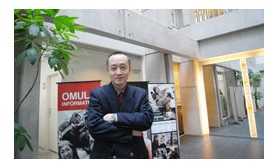 Sunday March 22 2009 will see the opening of the Fukuoka Asia Collection at the Fukuoka Kokusai Center. Talents Suzanne, Yuko Ogura and Maki Aizawa will be joined by 30 top line models including Moe Oshikiri, Hinano Yoshikawa. It is a hot event with the SS seats along the catwalk already sold out. We spoke to Kazuo Yoshihara, chief of the Fukuoka Asia Collection organizing committee.
○ Fukuoka's fashion scene as seen through the Fukuoka Asia Collection
It is often said that Fukuoka has its own unique fashion, is that so?
Fukuoka is unique in the fact that there is a wide variety of fashion with buyers and shop owners who give strong input into the kind of clothes they stock. Personal relationships have a deep influence on business, something different to the Tokyo market which is ten times bigger. Sometimes having regular customers can be to the stores detriment. Fukuoka has a very different vending style that results in different trends.
Will we see that unique characteristic in the Fukuoka Asia Collection?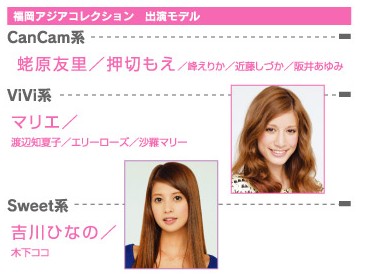 We have selected quite a variety of models. There are also many Fukuoka select shops, and there will be quite a bit of mix and match. Fashion tastes in Tokyo are separated in the magazines like ViVi and CanCam, but in Fukuoka you can put them together in one even and still be successful. This time we will also have models from the magazine Sweet. It is said that Fukuoka is more open to outside influences due to its proximity to the Asian continent - maybe that is true for fashion too.
How about fashion exchange between Fukuoka and Asia?
Buyers from Asia will visit this collection, and we want to show them an exciting Collection. But before you can talk about fashion exchange it is a matter of constructing an import/export system – how can we do business? It is after these hurdles have been overcome that we can expand into the Asian continent.
Is Japanese fashion popular in Asia?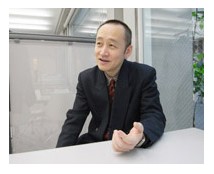 There are too many fake brands from the west going around – we don't want to go there. But there seems to be a trend to go after real quality – and Japanese brands have gained a good reputation. Among made-in-Asia fashion Japan's management system is known for producing good quality.
I heard that Fukuoka's traditional "Hakata-Ori" textiles will be in the show?
Yes. The Hakata-Ori woven textile technique is superb. The pattern is woven in so the material is really original. It is one of Japan's luxury items. It will be on display along with Kurume Kasuri textiles – and they give foreigners a sense of Japanese "iki" (flair). These textiles can be given a pop design and become the latest fashion.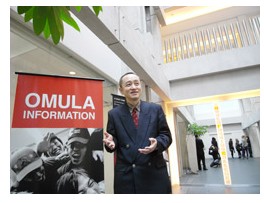 What is your ultimate goal?
Fukuoka has a number of excellent designers, so we want to create a platform to support local makers to manufacture, distribute and retail Fukuoka fashion – a platform that more and more up and coming designers can use.
The Fukuoka Asia Collection is gaining attention with the announcement that Yuri Ebihara will appear. We will keep you up to date with news as
Fukuoka Asia Collection
Date: Sunday March 22, 2009 from 1pm
Venue: Fukuoka Kokusai Center
Tickets: SS seats sold out, S seat (¥4,500), unreserved (¥3,500)