[Feature FACo2019] RUNWAY REPORT/ SPECIAL STAGE (1/12)
SECRET GUEST made an apperance!
Reporting on the laugh-out-loud talk by the MC, Chocolate Planet, and the sponsored stages where amazing guests appeared!
● The laugh-out-loud stage delivered by Japanese comedy duo, "Chocolate Planet"!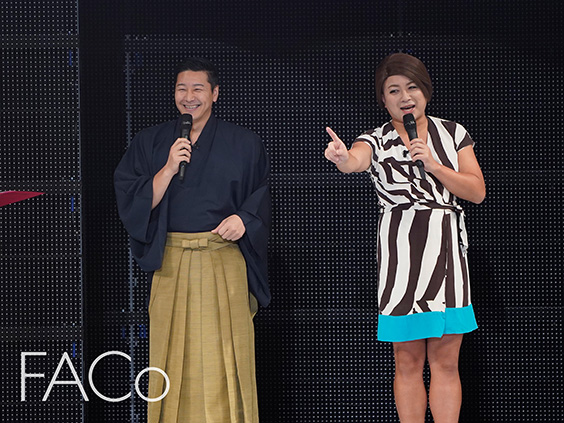 Click the image and it will automatically go to the next.
>> [Feature FACo 2019] Runway Report - TOP
>> [Feature] FACo 2019 - TOP