Fukuoka City | Ohori Park

A day somewhat different from the ordinary...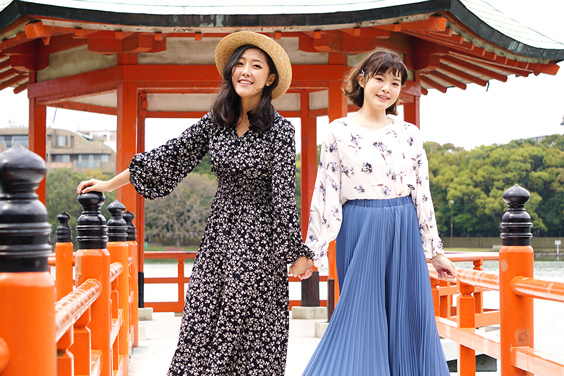 Ohori Park, a place where you can savour rich nature while in the heart of the city, is a place of rest and relaxation for locals and people in Fukuoka. The outer circumference of the pond is about 2 km. A strolling route and the rubber chip-surfaced jogging road are provided, allowing it to take on a role as a ground for developing physical strength and for training. Not to mention jogging and walking, we also recommend strolling along the islands and bridges that link up the north and south side of the park. From the north, which is near to the Ohori Park station (Fukuoka City Subway), we crossed 観月橋 (Kangetsu Bridge) and on to the richly green 柳島 (Yanagi-jima / Willow Island), all whilst leisurely watching the wild birds and the fish swimming in the pond. We also took pictures at the prettily red 浮見堂 (Ukimi-do / Ukimi Pavilion). The varied scenery that we passed by was so much fun! The swan boats and other rental boats were moreover a distinctive characteristic of Ohori Park, with its huge pond. A water-surface stroll beneath the blue sky, truly the best experience!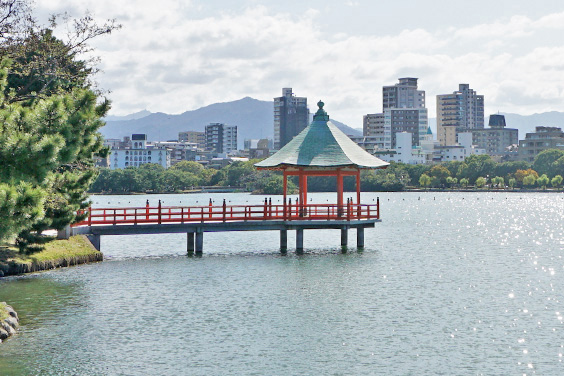 浮見堂 (Ukimi-do / Ukimi Pavilion), a popular photo spot!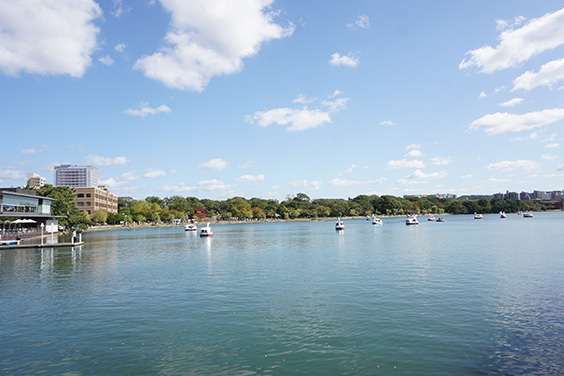 Ya-de: There were a lot of people out running there from early in the morning. It's a really lively park! We got on a white swan boat. As we paddled, the shore got further and further away, and I realized that the pond was bigger than I had imagined. A fresh experience!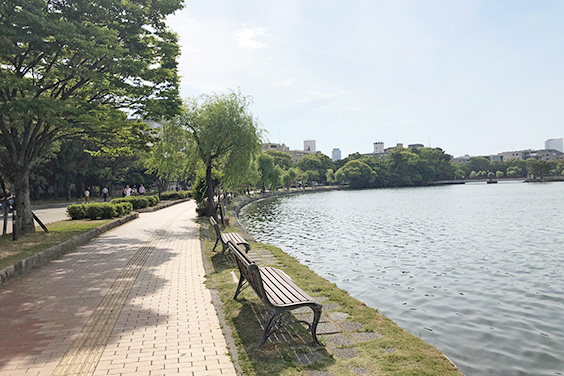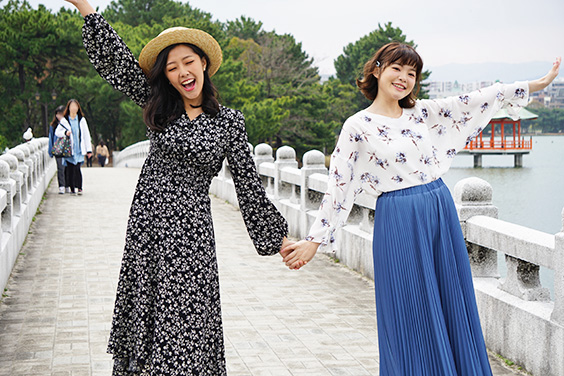 Commemorative photo on one of the bridges that link up the north and south of the park, 観月橋 (Kangetsu Bridge)!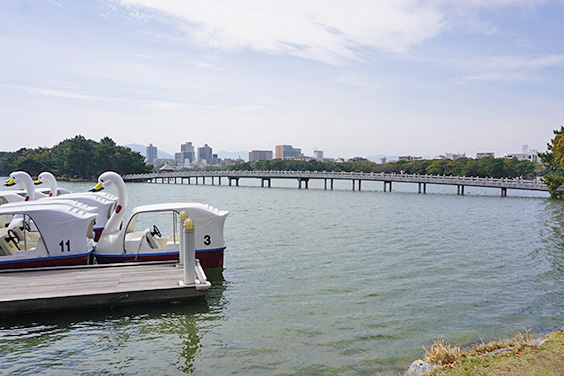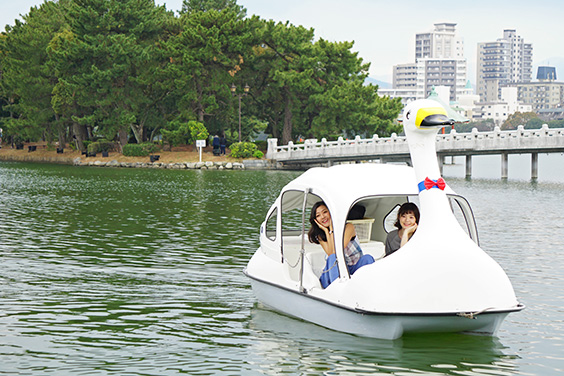 Fang-hsuan: Upon stepping foot in Ohori Park, I was drawn in by the beautiful greenery! I think you could have definitely enjoy yourself here no matter what the season! Next time, I wish I can come back here when flowers come into bloom!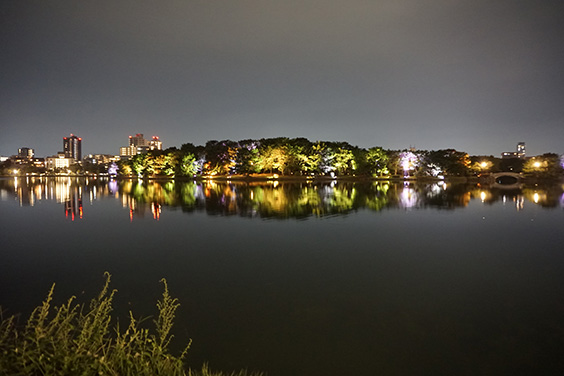 At night, Ohori Park is lit up which creates a magical view!
2019 asianbeat・FACo Kawaii Ambassador|Taiwan Kawaii Ambassadors PROFILE
(from left) Taiwan Kawaii Ambassadors: 林雅得 (Lin Ya-de) and 許方瑄 (Hsu Fang-hsuan)
The two who were selected as Taiwan's representatives in the "2019 asianbeat・FACo Kawaii Ambassadors Contest" toured around Fukuoka City and Fukutsu City! Introducing detailed information on the Kawaii Ambassadors in the pages of "[Feature] FACo2019"!
>>
here!Taiwanese Kawaii Ambassadors
■ Name: 林雅得 (Lin Ya-de)
■ Nickname: 得得, Ya-de
■ Link:
Facebook
/
Instagram
■ Name:許方瑄 (Hsu Fang-hsuan)
■ Nickname: 方方, Fang-hsuan
■ Link:
Instagram
Related Articles
External Links