Special Yukata Collection of 2013

In Japan, summer is typically the season of festivals. Yukata are an inherent part of these festivals and, of course firework shows! In this special number, we'd like to talk a bit about this season's popular yukata looks. In our links below we discuss the yukata trends of 2013, and following this are a string of street snaps we've taken in downtown Tenjin. Please have a look for yourself!
Top Yukata Styles 2013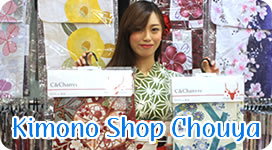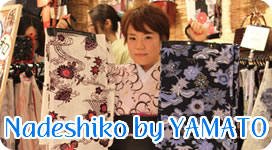 Yukata Street Snaps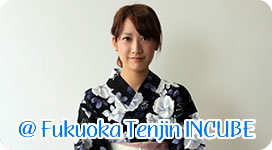 Japan's favourite summer fashion – the "Yukata (Cotton Kimono)"
The Yukata first appeared in Japan during the Heian period (794-1192) as indoor wear after having a bath.
Today the Yukata is known as a reasonably priced, simple traditional fashion item
perfect for special days such as summer festivals and fireworks displays.
It is a cool kimono to keep you comfortable during the heat of summer, with
its special design airing the body through the front and the sleeves.
Also, the colourful patterns and design have made them a hit with young girls.
It has also become a popular souvenir among foreign tourists – not just for
wearing but as an interior decoration.
The Yukata is a simple way to coordinate Japanese fashion.
Why don't you try it for size?
[PDF]For instructions on how to wear a yukata or tie an obi please hit this link
Related Articles