Top Yukata Styles 2013 - From the Kimono Shop Chouya
We went to Tenjin's INCUBE mall and asked the seasonal kimono shop, Chouya on what the hottest trends of 2013 are.
Yukata Style of the Year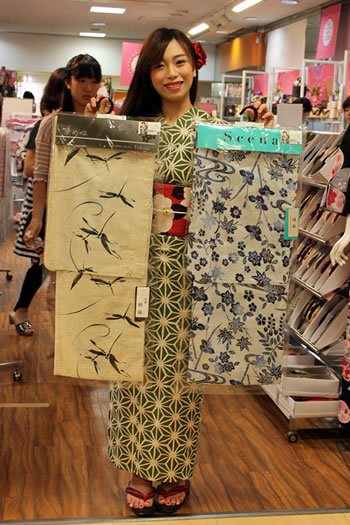 This year's stylistic trend seems to be heavily set towards what can be dubbed "traditional weaves." Unlike that of the colorful yukata prevalent in previous years, we have seen a shift toward a more sedated array of hues. One of the staff, as pictured here is wearing a classical set. The yukata is muted in color but the minor details, such as the hair accessories, obi (the band that is wrapped around the waist of the yukata) and geta's (traditional Japanese sandals) red straps really bring out the beauty in this kind of style. It's nothing short of brilliant!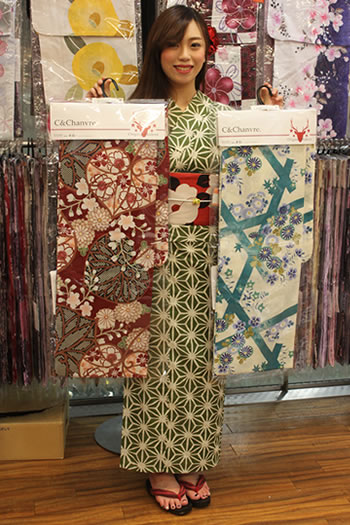 We also asked her to pick out a non-traditional set of yukatas. While the classical look with its muted tones are nice, summer just wouldn't be complete without its more ornate counterpart.
Items you may also want to wear with your yukata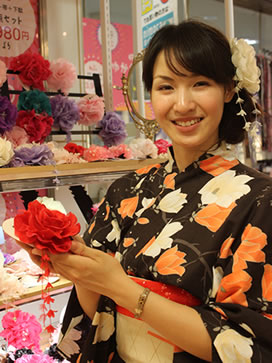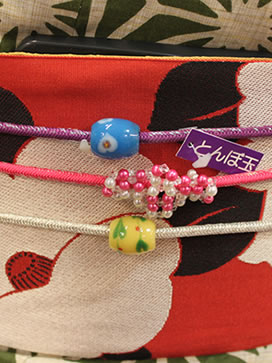 Due to the recent comeback of the classical yukata weave, old-fashioned garments such as those for the obi are also making their way back into mainstream popularity. As per the time-honored look that is now in fashion, glass beads have taken the stead of the deluxe pearl broaches and Swarovski of previous years.

The most popular hair ornament is by far the ones with flowers! Young girls love these freely dangling hair accessories that move complementary to your every movement.
The abrupt pick-up in men's yukata sales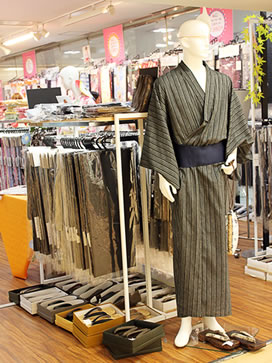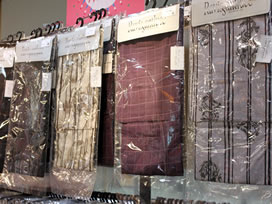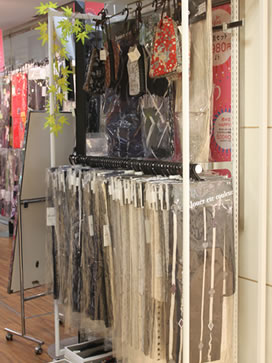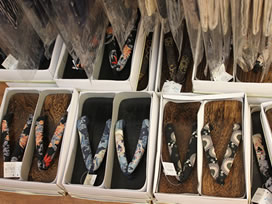 Unlike previous years, we've seen a sudden spike in popularity in men's yukata. It's so popular this year that the men's yukata corner is nearly as big as the women's selection. Even as we were conducing the interview, we saw many men buying a yukata for themselves and even women buying a few as presents for their boyfriends or husbands. Seeing this, we decided to ask the shop staff what the most sought-after look in men's yukata was.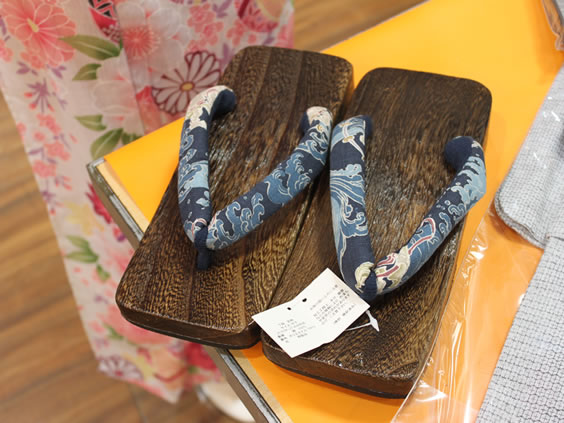 An important note for men when purchasing a yukata would be to make sure to buy one that is suitable for your height. Unlike a girl's yukata, the men's version is not in any way adjustable - especially in terms of length. Also do keep in mind that the yukata should be at a good length on you (ankle-length) - not too short and definitely not too long!
Brought to you by: Kimono Chouya
Brought to you by: Fukuoka Tenjin INCUBE (インキューブ)