Learning basic skills and techniques at the "Manga artist assistant experience" workshop!

Learning the basics to be a manga artist's assistant!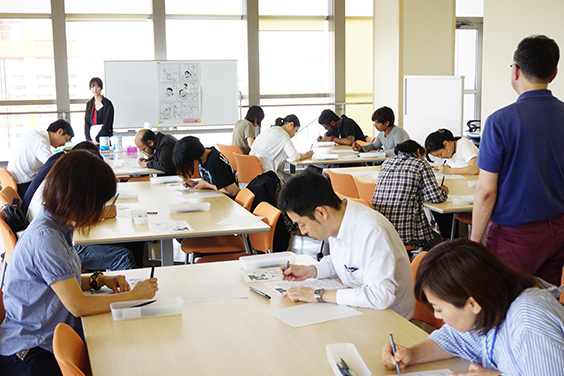 A workshop called the "Manga Artist Assistant Experience" was held on Thursday 7th June 2018. The event took place as part of the exhibit "Fukuoka Manga World" project! With students from countries such as Japan, the USA, France, Sri Lanka, and Bangladesh in attendance, the workshop had a strong international vibe!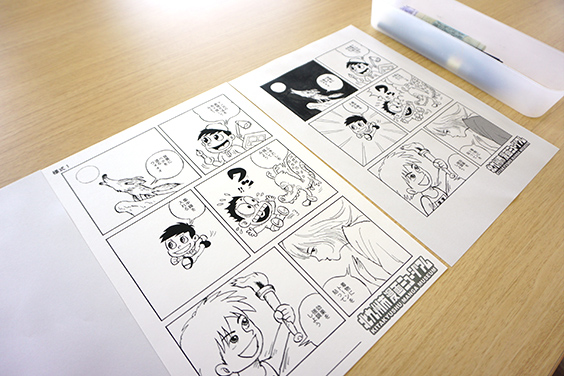 It seems that the two papers in the photo are the same, but the one on the right is an example. In each frame, there is a speech bubble explaining what technique should be used! The workshop went through each stage of the process step-by-step. The participants first learnt about "beta-nuri" (using the color black to fill in a block of space), then drawing a "fukidashi" (creating speech bubbles), "shuchusen" (concentrated line-work), and the art of screentone (applying textures and shades)!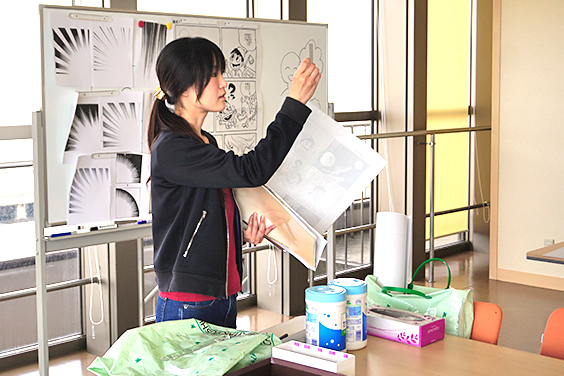 The class was taught by nonomori. Once things had come to a close she said that she thought the workshop had been a really "valuable experience."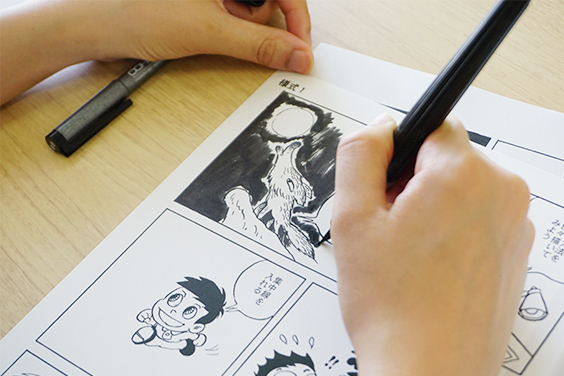 Here is one of the participants practicing "beta-nuri!" A brush is used to finish the coloring-in and help avoid any unevenness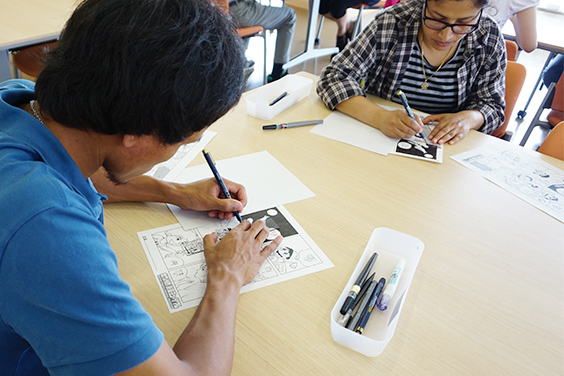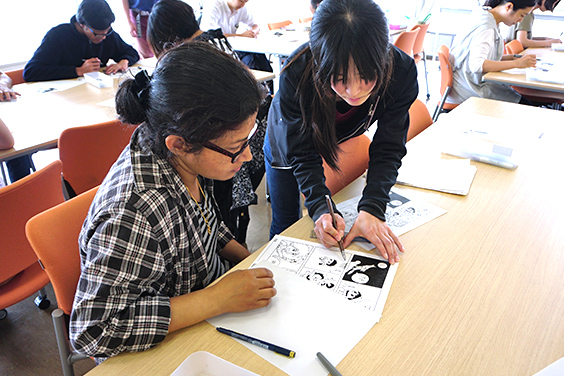 One of the perks of the workshop was hearing top tips direct from the teacher! It was a great chance to find-out some tricks of the trade!
When the participants started working on the "fukidashi" and "shuchusen," their works began to take on a sense of originality. They had the chance to create their own arrangements and the pieces really became their own! The students imagination seemed to develop with each frame. A huge amount of concentration went into the brush work and their strokes!
"I wish we could have carried on longer and gone into even more detail!"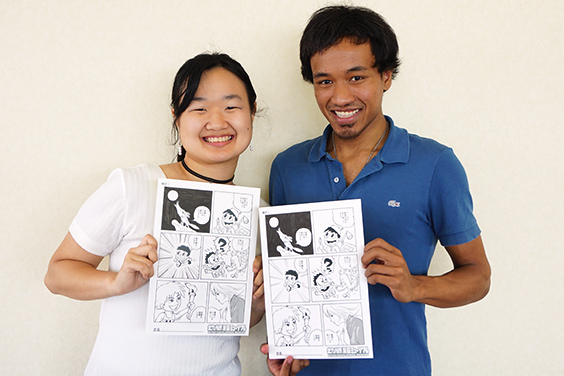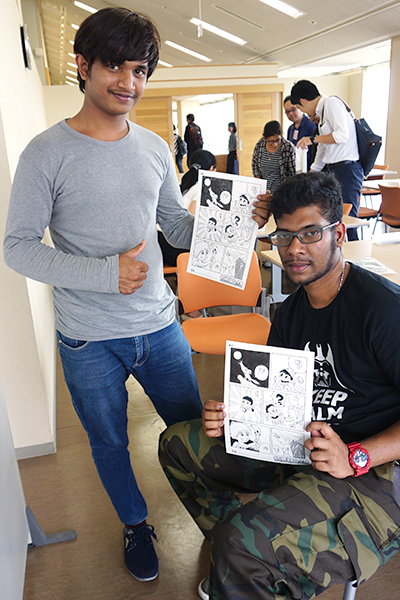 After the workshop all the students had big smiles on their faces. One participant said "It was so much fun!" while another claimed "I wish we could have carried on longer and gone into even more detail!" The "Kitakyushu Manga Museum" is a facility that helps share the charm of this much loved art form with the rest of the world. The museum hosts advanced level manga workshops on a regular basis. If you could not make it to this Fukuoka Manga World Event, why not the check the official "Kitakyushu Manga Museum" website to find-out about upcoming events and classes! The "Fukuoka Manga World" exhibition will run until Friday 29th June! Make sure not to miss-out!
■ Kitakyushu Manga Museum Official Website >>
http://www.ktqmm.jp/
Fukuoka Manga World
■ Period: 5/1 (TUE) - 6/29 (FRI)
■ Location: Fukuoka Yokamon Hiroba (Fukuoka prefectural Government FL: 11)
■ Free Admission
■ Organized by asianbeat, Fukuoka Japan
■ Cooperation:Kitakyushu Manga Museum, MANGA Contents Promote Organization, KURATE Gakuen
Related Articles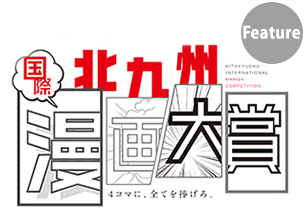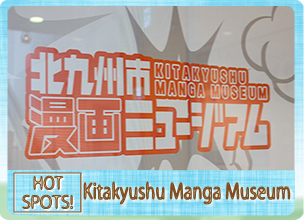 External Links