[Special Feature] The 1st Kitakyushu International Manga Competition

4koma (four panel) manga strips from all over the world were entered into the contest!
The "Kitakyushu Manga Museum" celebrated its 5th anniversary in August 2016. The facility shares all that manga has to offer with people across the globe. It also helps stage the "Kitakyushu International Manga Competition," which aims to broaden people's knowledge of the culture that surrounds this popular art form! The contest accepted various manga creations from all over the world and awarded first place in the grand prize 500,000 yen! The competition also established the "TOKIWA Creator Award," which provides employment support to the winner. The award is a great opportunity for those striving to become manga artists in Japan. The pro-am contest accepted unpublished works from all over the world and proved a huge success! Submissions came from artists active overseas and people looking to work in the Japanese manga industry. Many people from inside Japan (the home of manga) also applied!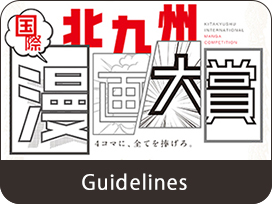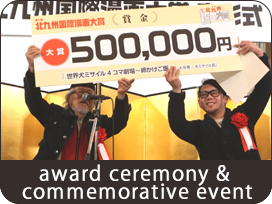 Related Articles
External Links
PRESENTS
All the info. on asianbeat's present campaign!