What's the Most Popular Manga in Fukuoka??
asianbeat presents the results of the favorite manga rankings based on the opinions of 584 people surveyed at Tenjin Central Park!!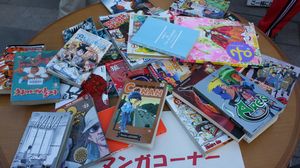 asianbeat conducted a manga popularity vote at the site of its "
asianbeat presents Ryokuon
" event that was held over two days (Saturday October 3rd – Sunday October 4th) at Tenjin Central Park.
Here we reveal the rankings of interest to you! The manga with the most fan support in Fukuoka are...
Number 1 is of course One Piece
Manga that have been converted to TV anime programs were prominent in the general rankings. One Piece has been changed into an anime program, and as one would expect it had broad and unflagging popularity.

One Piece is wildly popular, with a readership ranging from children to people in their 30s. Children cited the fact that they liked the anime as the reason for choosing One Piece as their favorite manga, but people in their 20s cited such reasons as the depth of its content or how the manga had moved them to tears. It is a wonderfully moving work that boasts deeply rooted popularity.

Ranking number one in popularity among women is Nodame Cantabile; it is very popular among those in their 30s and older. There were quite a few individuals who stated that it was difficult for them to choose a favorite manga, but if they had to narrow it down to one, it would of course be Nodame. The hearts of young women are captivated by the worldview of Nodame . Speaking of the hearts of young women, another manga that appeals to them is Glass Mask. The most popular longstanding manga were of course Kochira Katsushika-ku Kameari Koen Mae Hashutsujo (Kochikame) and the Kosaku Shima Series. There were people at the event who spoke passionately of the life of Kosaku Shima.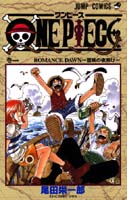 ワンピース
(C)尾田栄一郎/集英社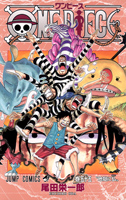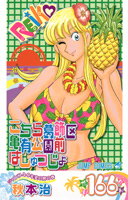 こちら葛飾区亀有公園前派出所
(C)秋本治・アトリエビーダマ/集英社
Kimi ni Todoke: From Me to You gets rave reviews from the young
Kimi ni Todoke: From Me to You enjoys passionate support from young women in their teens and 20s. It is a work by Shiina Karuho and is serialized in Bessatsu Margaret. The popular work has been adapted into a TV anime program starting in October. It depicts the story of how the main character Kuronuma Sawako grows through friendship and love.
We were overwhelmed by the amazing popularity of the manga as demonstrated by people telling us things like "I absolutely recommend it! Once you read it you will be caught up in its story!", "I cried as it made me feel how wonderful friendship is!" as their eyes lit up.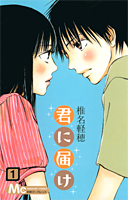 君に届け
(C)椎名軽穂/集英社
Kimi ni Todoke: From Me to You
© Shiina Karuho / Shueisha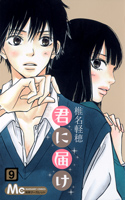 Currently serialized in Bessatsu Margaret
Volumes 1 ~ 9 are currently on sale
TV anime program is currently being broadcast
Manga has an astonishing power to transcend generations and borders and be discussed everywhere!
At the "Asian Manga Corner", popular manga such as Nana and Naruto can be freely read due to their having been translated into languages like Chinese, Korean, Thai, and English. This asianbeat booth truly had become a bride bringing together pop cultures, as evidenced by the person gazing at a Thai language manga and saying "I don't understand that language at all, but I am very pleased that Japanese manga is being translated into other languages.", or the Chinese manga reader who declared "I just love manga!" while reading a Japanese manga and passionately discussing that work.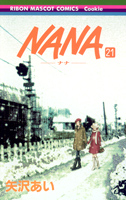 NANA
矢沢あい・(C)矢沢漫画制作所
/集英社クッキー
(Volume 21 is pictured. The series is still running)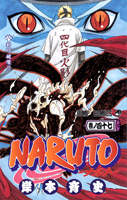 NARUTO
(C)岸本斉史/ スコット/集英社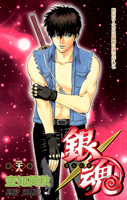 銀魂
(C)空知英秋/集英社
Here is our overall impression of how manga rank as well as separate rankings for male and female readers!
[Overall Rankings]
1) One Piece
2) Nodame Cantabile
3) Case Closed (Detective Conan)

[Top 3 for Male Readers]
1) One Piece
2) Kosaku Shima
3) Kochira Katsushika-ku Kameari Koen Mae Hashutsujo

[Top 3 for Female Readers]
1) Nodame Cantabile
2) One Piece
3) Case Closed (Detective Conan)

Manga entered into this vote:
One Piece / Nodame Cantabile / Case Closed (Detective Conan) / Kosaku Shima / Vagabond / Kochira Katsushika-ku Kameari Koen Mae Hashutsujo / Nana / Kimi ni Todoke: From Me to You / Glass Mask /Gin Tama / Naruto / Full Metal Alchemist / Saint Oniisan / Death Note / Dragonball / The Prince of Tennis / Berserk / Ouran High School Host Club / Doraemon / Bleach / Hunter x Hunter / Crayon Shin-chan / Crows / Hayate the Combat Butler / Black Butler / Pluto / Tsubasa / Black Lagoon / D. Gray-man / Katekyo Hitman REBORN / Initial D / Negima! Magister Negi Magi / Soul Eater / others