[Fukuoka City] 博多どんたく港まつり (Hakata Dontaku Minato Matsuri)

Joining the parade as a member of the "Kingdom of Thailand" Dontaku Team!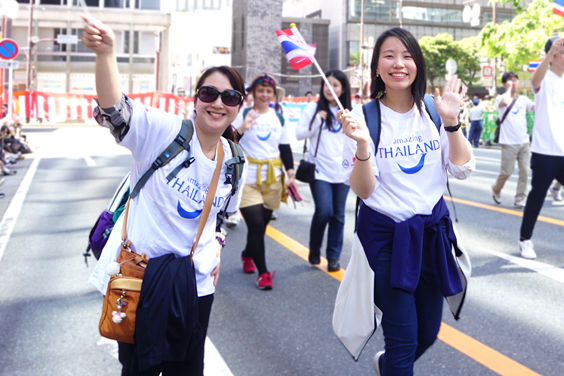 "Hakata Dontaku" is a traditional event held every year in Fukuoka City on 3 and 4 May. It is said that the word "dontaku" derives from "zondag", the Dutch word for Sunday. "Hakata Dontaku," which has about 840 years of history behind it, has continued to be celebrated until today, albeit under a different name; the "Fukuoka Citizens' Festival Hakata Dontaku Minato Matsuri", and the largest-scale festival in the country, said to be number one in Japan in terms of numbers mobilized. Madecor was very excited to "see" one of the Fukuoka's biggest event, but somehow ended up joining the parade as a member of the "Kingdom of Thailand" Dontaku Team! Together with everyone who had ties to Thailand, she marched all the way from Gofuku-machi to Tenjin Chuo Park with a smile on her face!
The "Kingdom of Thailand" Dontaku Team members wait to depart from Reisen Park!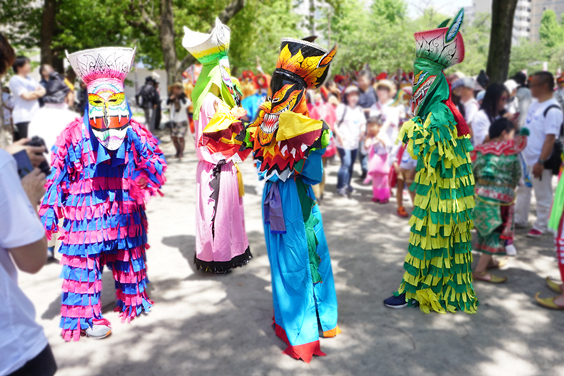 We heard that everyone here is a Thai monster! On parade, they scared the little kids lining the route!!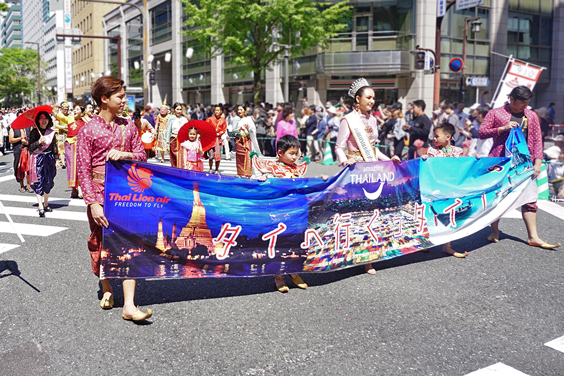 Miss Chiang Mai spearheaded the parade!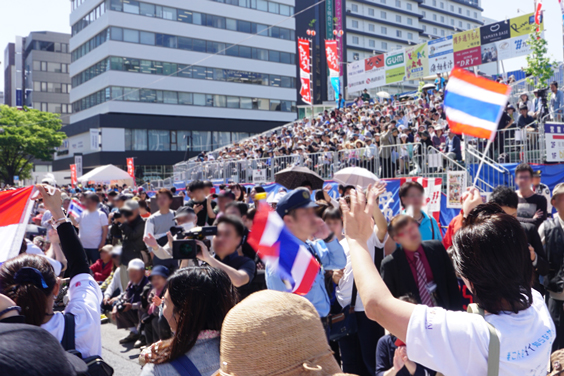 A huge crowd of spectators along the route! Madecor responded to the warm shouts of encouragement by waving her hands!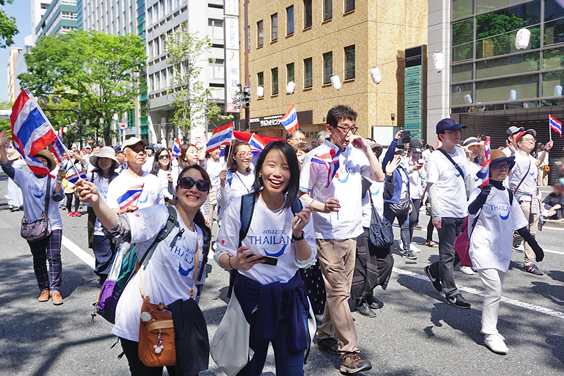 Madecor: Since the trip to Fukuoka was decided, I researched various aspects of Fukuoka, and I thought that I had to see the "Hakata Dontaku"! Not only did I get to see it, but I also got to join the parade, and it was so much fun! I was also happy to learn that there are so many Thais in Fukuoka!
PROFILE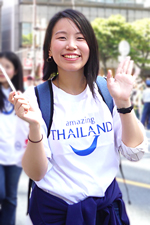 Hello, everyone! I am Madecor! I love cats, peaches, and drawing. There are so many peach-related things in Japan that it's like the "Heavenly Kingdom of Peaches"! If I have a chance again in the future, I want to go to Japan!
---
- Interests: Drawing, watching cooking videos on SNS etc., reading manga and books.
- Illustration fields / genre: Digital art, watercolor
- Favourite manga: "僕のヒーローアカデミア" (My Hero Academia), "月刊少女野崎くん" (Monthly Girls' Nozaki-kun), "アイシールド21" (Eyeshield 21)
Related Articles

External Links
PRESENTS
All the info. on asianbeat's present campaign!