Murasato Ann (村里 杏)(1/2)

An unconventional artist with surprisingly high potential!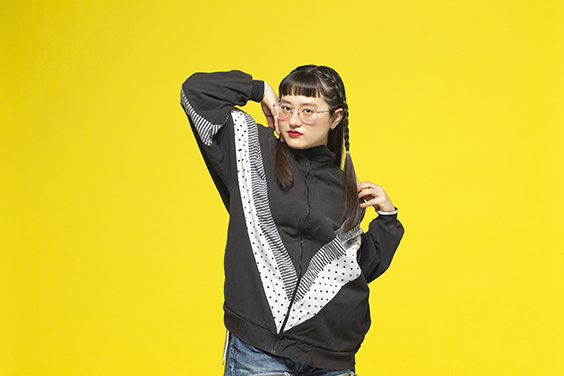 Began musical activities in the age of 14, Murasato Ann is a singer-songwriter who has shown her great musical talent from drum performance, composing to recordings. Since she actively joined many group performances, she has become one of the most impressive performers that stuns everyone with her overwhelming drumming skills and creativity. She then developed her music into a more distinctive style after going solo since 2017. Followed by the achievements, she kept up the pace by releasing a full album "wan!" in June last year, which was fully produced by herself from songwriting to recordings (at home). The album came with various different elements, such as the smooth yet energetic electronic sound in the lead song "はくりこ (Hakuriko)", and stylish rap song "Go Turn!". Make sure to follow "Oheya de Live" (lit.: Performing Live from my room) on Instagram which is only open for a limited time. With her incredible composing and singing skills, it is likely for her to achieve greater success in the future!