Fukuoka Otaku Map-ver. 痛 (Two) - 遠藤商店 (Endou Shouten)(1/12)

Find "boxes" full of sweets and toys! Filled with retro items, Endou Shouten has an almost dreamlike quality!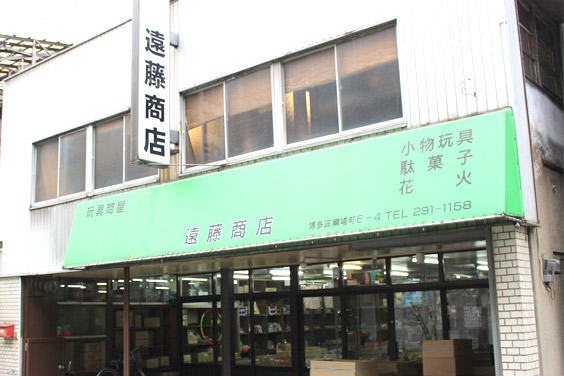 Have you ever thought about a toy or snacks and asked yourself... "Where on earth can I find that?" This is the place to find these kinds of items. The front of the store is lined with retro candy and the shelves are packed full of toys! Endo Shouten is a wholesaler that stocks a wide range of sweets and toys. Vendors use the store to pick-up goods for their stores and when organising events.
Visitors to the store include street vendors, school officials, and retailers! Many of them are on the hunt for nostalgia-inducing items. It seems like a lot of people purchase a large quantities of merchandise; customers really do buy goods by the box load. The shop is full of bits and pieces that will have you thinking... "Wow! I have seen this before!" and "I bought these from a candy store when I was in elementary school!" There is also an impressive selection of retro toys!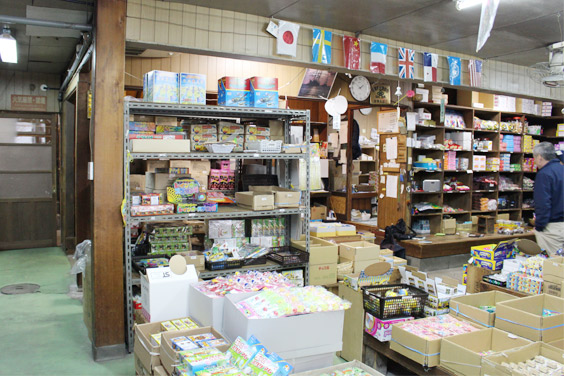 Inside the store the products can be found on the shelves against the wall and inside boxes on the floor.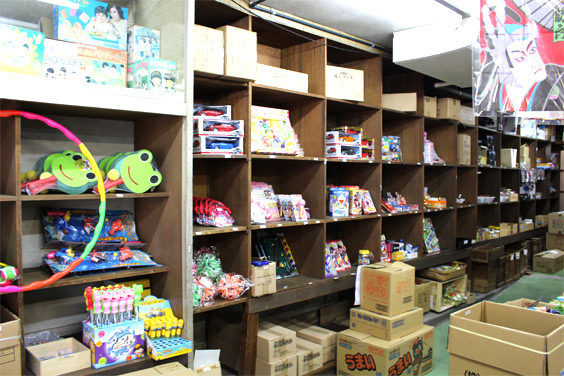 All the items are grouped into different categories (...may be NOT!). Exploring the premises feels a little bit like going on a treasure hunt!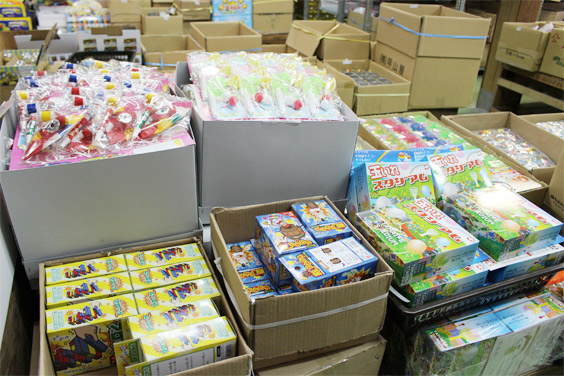 It's easy to lose track of time just by rummaging through all the boxes!
The main part of the store is located on first floor part, but if you ask the shopkeeper it is also possible to check-out more stock in the warehouse upstairs. Some of the goods on the second floor are starting to collect dust, but the interior has an almost magical quality that makes you feel like you might stumble across a hidden treasure. The store is is based in a very convenient location; it's just a one-minute walk away from Gofukumachi Station on the Fukuoka City Subway. There's also a coin-operated parking spaces in the nearby vicinity, which is very useful for visitors who are looking to buy in bulk.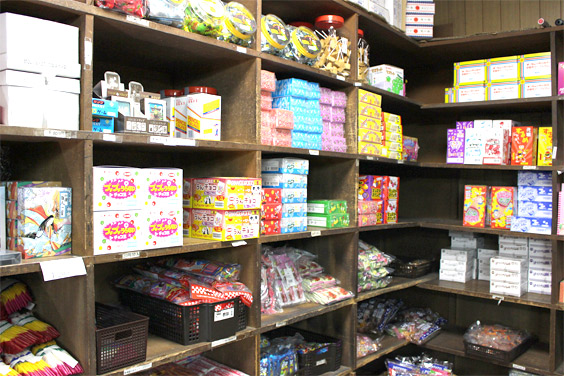 Endou Shouten is HERE!