Fukuoka Otaku Map-ver. 痛 (Two) - gashacoco(1/6)
INFORMATION

In order to prevent the spread of COVID-19, some of the facilities might have taken various measures such as reducing business hours or temporarily closing their doors. For more information, please check the relevant facility's official website or social media account.



First store in Fukuoka! Approximately 600 capsule toy machines in one place!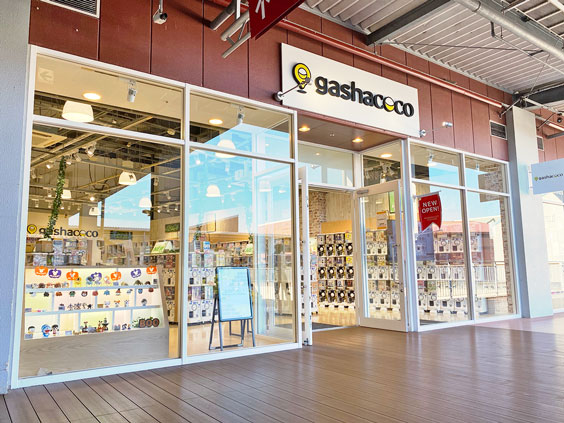 Introducing "gashacoco", which opened in September this year at Marinoa City Fukuoka, one of the largest outlet malls in Kyushu, is a capsule toy specialty store with about 600 capsule toy machines! With overwhelming assortment of items, from standard items with popular characters from anime and manga, to maniac items that tickle the hearts of collectors. The price range is from 200yen to 500yen for a turn, and it can go as high as 1,500 yen for a turn! The store is full of finely-wrought items that makes you go "I want this! I want that! I want them all!"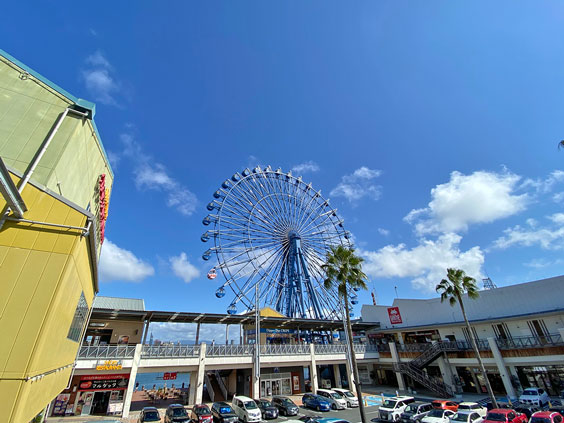 "Marinoa City Fukuoka" is close to the sea and full of resort feeling. gashacoco is located on the 2nd floor of Outlet II Building.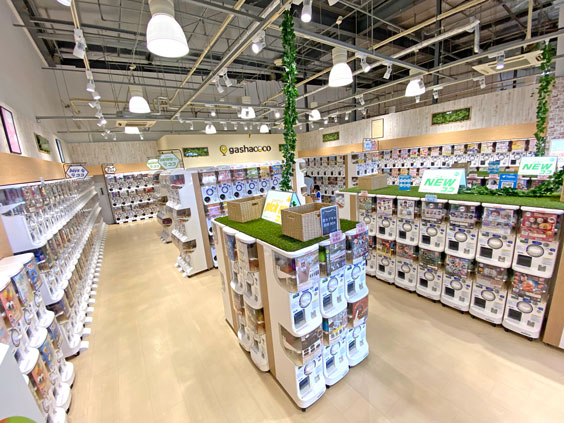 Machines lined up neatly in a spacious store. It's categorized so it's easy to find what you're looking for!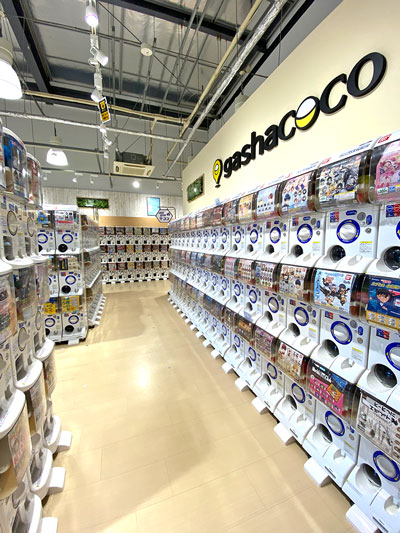 Surrounded by machines makes you excited! The moment you turn the handle is one of the pleasures of capsule toys ♪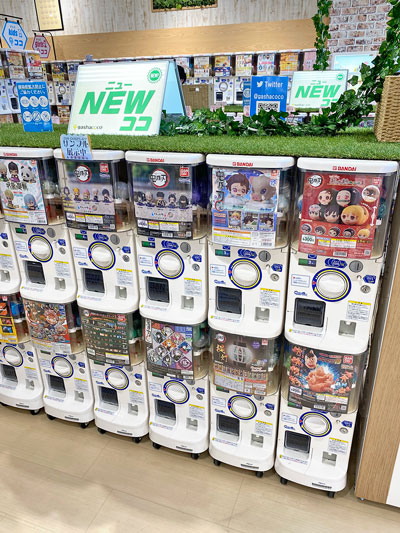 Check out the "NEW-coco (Here)" corner, where the latest items are placed, and the "pick up-coco (Here)" corner, where recommended items are placed!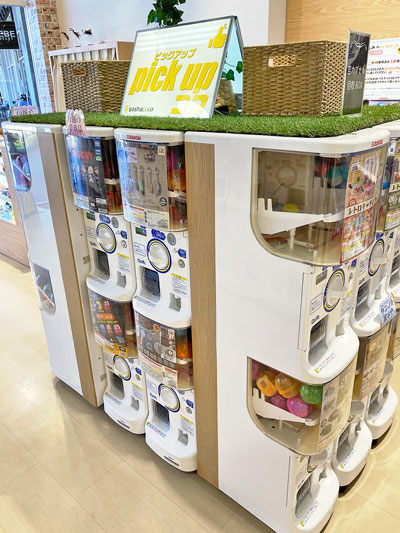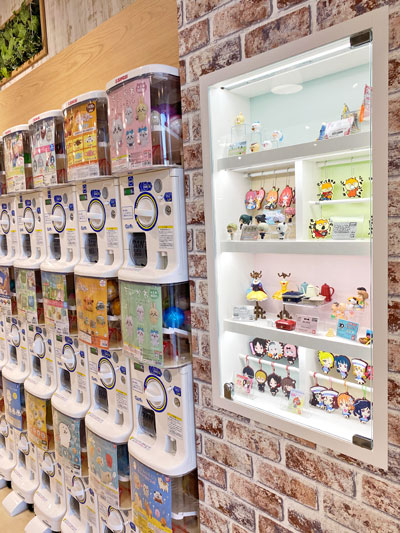 The products displayed in a showcase can be purchased in the store! If you find an item that you like, feel free to ask the staff for assist!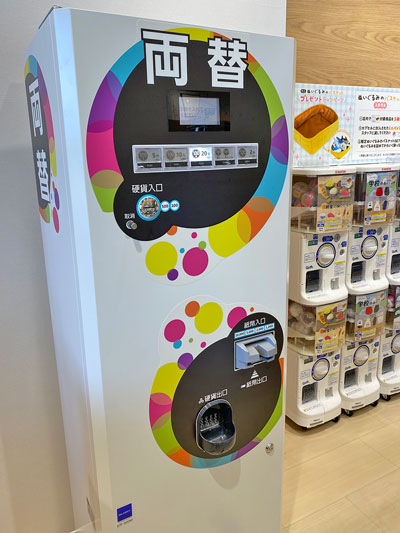 The money changer is near the entrance.
INFORMATION
gashacoco Marinoa City Fukuoka
- Address: Marinoa City OUTLET Ⅱ 2F 2-12-30 Odo, Nishi-ku, Fukuoka-shi, Japan
- Official Website:
https://gashacoco.jp/
- Twitter:
@gashacoco
* All information correct as of October 2021. There are occasions when the layout of the store differs from the current. Products introduced in this article might be sold out or discontinued.
- Hot spots around this area! -