Fukuoka Otaku Map #07 Kotobukiya Fukuoka Tenjin(1/5)

Text/Interview:トク(1093)
■ This is a shop that knows how to satisfy otaku needs whilst keeping up with the times
This is the fourth store on the "Tenjin Area" section of our map. This time we introduce a well-established store, "Craftsmanship Kotobukiya."
The company started out as a doll shop, established in Tachikawa, Tokyo, in 1953. Sixty years since then, it is now the long-standing store that's been supporting the needs of otaku for more than half a century. The store is located on the 5th floor of Solaria Stage, right in the heart of Tenjin. It's connected to the subway as well, so it's easily accessible whether you're on your way home from school or work, or just doing some shopping in the city.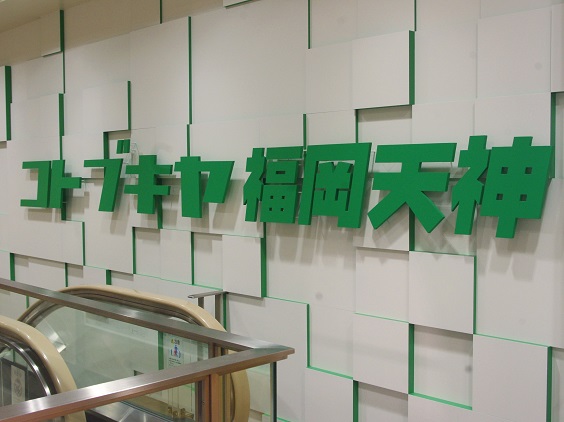 ● Keep an eye out for the big green sign.
As you arrive on the fifth floor from the elevators, you can immediately see "Omocha Shop Kotobukiya": a section of the store that sells character goods and transport related vehicles like trains and buses for children. One thing that caught my attention here was the "Nishitetsu bus" (※ A privately owned bus company in Fukuoka). A popular item for children and adults alike, apparently.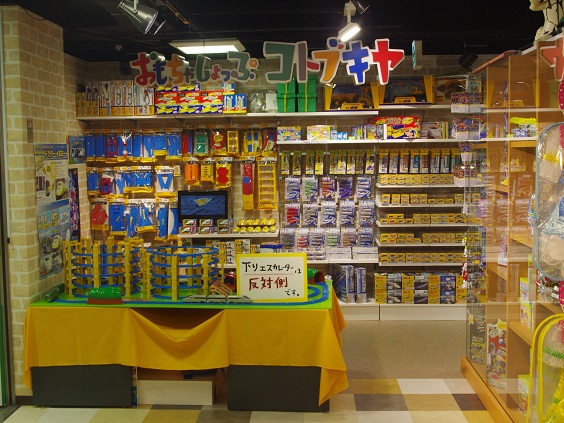 ● A corner especially for the kiddies.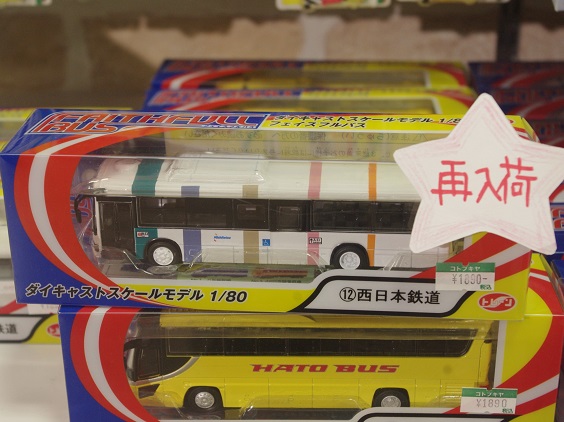 ● Recently re-stocked: Nishitetsu bus miniatures.
The products and items targeted towards women at Kotobukiya Fukuoka Tenjin are rather popular, and they have a selection of anime character novelty items, the likes you would find at an idol shop. They also have a vast range of original goods, so a lot of their customers come seeking those novelty items that you can only buy here, I'm told.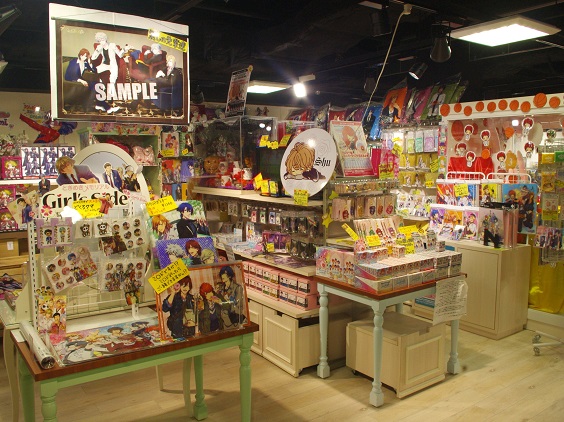 ● At first glance, it looks just like an idol shop.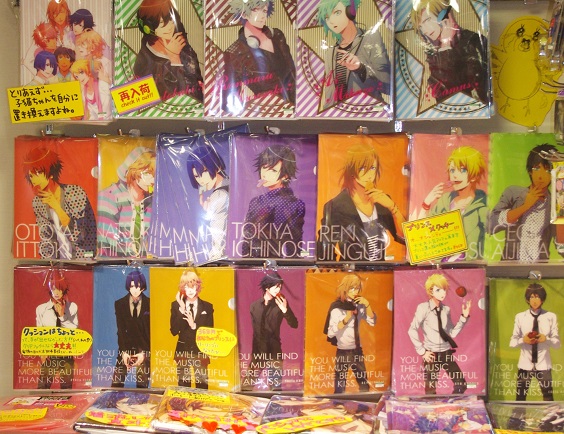 ● "Uta no Prince-sama" goods. One of the hot-selling items.
Inside the store, the love for anime and anime characters brims. A certain pop décor is to be expected, but the vending machine decked-out entirely in "Puella Magi Madoka Magica" characters took me by surprise!
Want more? Then be sure to check out the "Gacha Gacha" (capsule toy) machines – there's over a hundred of them in store. There's a lot of goods here to look through, so if you feel like you need a break, a stop by the Gacha Gacha corner can also be a fun way to kill a bit of time.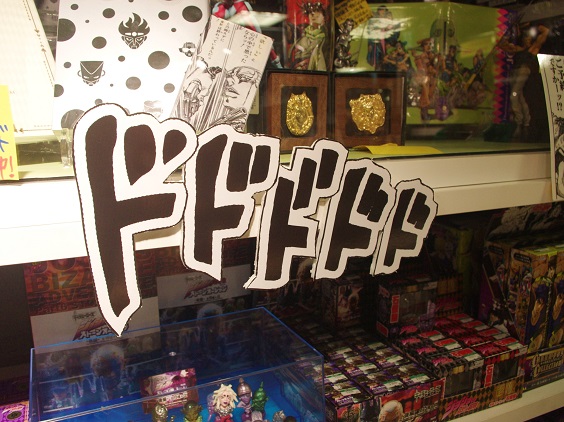 ● More great pop interior stylings!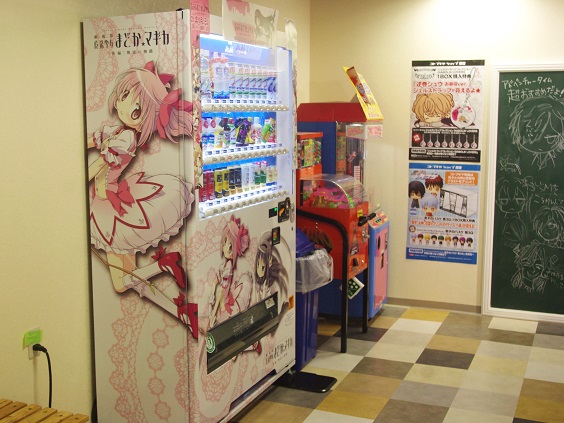 ● This almost life-size Madoka is definitely worth a look!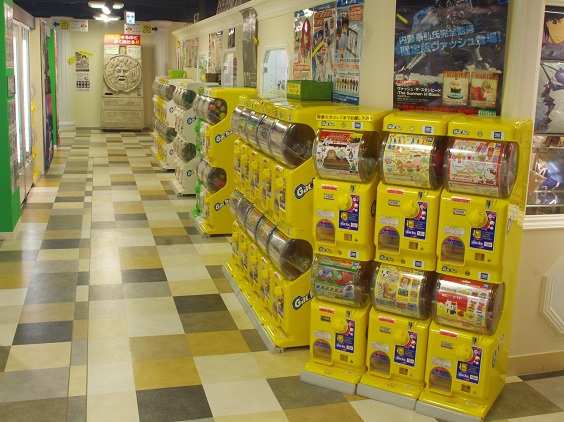 ● With this many Gacha-Gacha, I wouldn't be surprised if this was one of, if not
the
, biggest collection in Fukuoka city.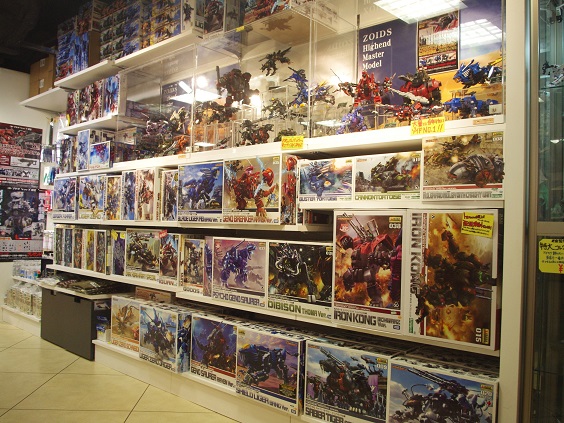 ● A wall of Zoids. Love it!
You can't talk about Kotobukiya, though, without mentioning "
pura
-models" (plastic models) and "figures." The attention to detail and accuracy of their replicas is simply amazing. "Zoids" is now more than 30 years old, but even today, the franchise attracts new fans and is constantly evolving.
There are also the more artistic figures like the "ARTFX" series, the moveable "Cupoche" figures that are about the size of your palm, and a whole range of other fun and interesting items too many to name here, so be sure to have a look at the Kotobukiya website and see what they have on offer. >>
http://main.kotobukiya.co.jp
Kotobukiya is a store that can show you just how much fun the world of hobbies can be.
>>To see more inside Kotobukiya Fukuoka Tenjin
CLICK HERE
Kotobukiya Fukuoka Tenjin is HERE!
Kotobukiya Fukuoka Tenjin
■Products: Plastic scale models, Character plastic models, Collection toys, Figures
■Address: Solaria Stage 5F, 2-11-2 Tenjin, Chūō-ku, Fukuoka-shi, Fukuoka Prefecture
■TEL: 092-725-1677
■Business Hours: 10:00~20:00 (Closed day is depends on Solaria Stage)
* Kotobukiya Fukuoka Tenjin closed down on June 22, 2014.
*All information correct as of February 2014.
Related Article