Fukuoka Otaku Map-ver. 痛 (Two) - Pokémon Center FUKUOKA(1/12)

A place that pokémon fans can go to revitalize themselves!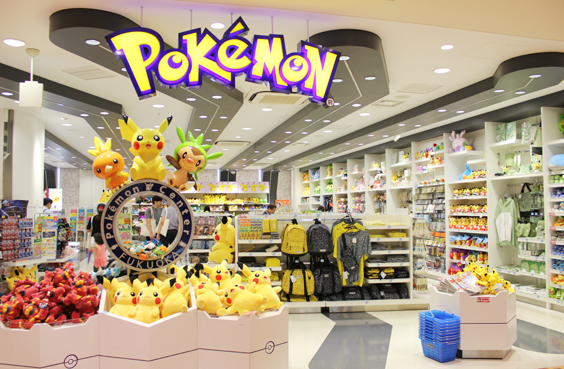 The huge success of the smartphone app "Pokémon GO" has meant that people are looking for "Pocket Monsters" all over the world, and that's why now seemed like the time to visit the "Pokémon Center Fukuoka," an official store that sells all kinds of merchandise, including cards and original goods!

In the game "Pokémon Centers" are facilities that can be used to restore your Pokémon back to full health. With that in mind, the "Pokémon Center FUKUOKA" was created as a place where people who love Pokémon could get a little pick me up and as you might expect welcomes fans of the game from all age groups. Read on to find-out more about the interior of this store, which is filled with pokémon whichever way you look!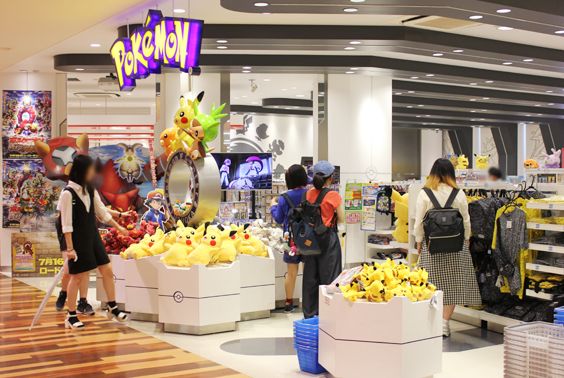 Including the shop in Fukuoka, there are 10 "Pokémon Centers" throughout the country. The other stores are located in Sapporo, Sendai, Tokyo ("Pokémon Center MEGA TOKYO," "Pokémon Center SKYTREE TOWN"), TOKYO-BAY (Chiba), Yokohama, Nagoya, Kyoto, Osaka, and Hiroshima. Inside there's a huge range of items in stock, including cuddly toys, sweets and cards, meaning that for both children and core fans alike, there is sure to be something of interest for whoever stops by.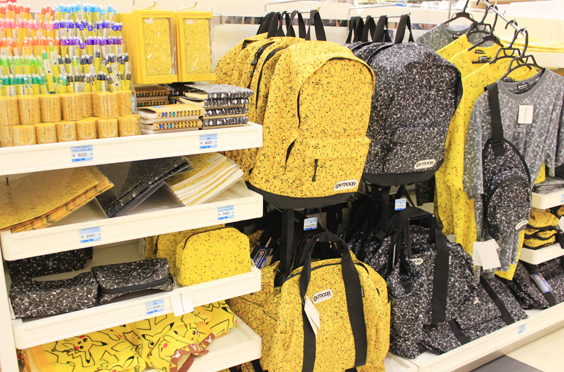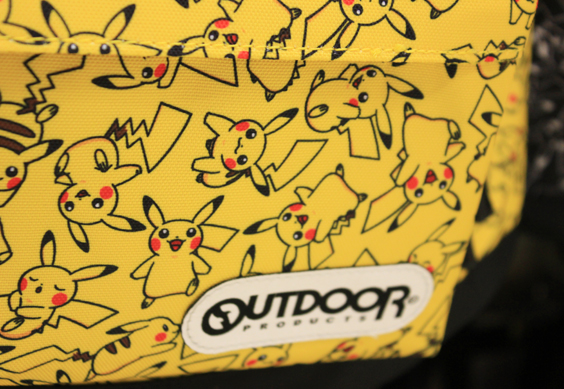 The Fukuoka branch welcomes many shoppers from overseas, particularly from Asia and South East Asia. For customers from abroad, it seems that goods covered in Pikachu-related designs are extremely popular.
The theme changes over on a monthly basis and on this occasion it was cuddly toys from the "Monthly Pair Pikachu" series that were being promoted. May was Magikarp/Koiking (made by trainers), June was rain and July was the sea. It's so cool how they are chosen to match the seasons. The Pikachus in the photograph are dressed to take part in Septembers "Otsukimi (Moon Viewing)" event. And also check-out the designs that depict a female Pikachu with a heart shaped point at the end of her tail!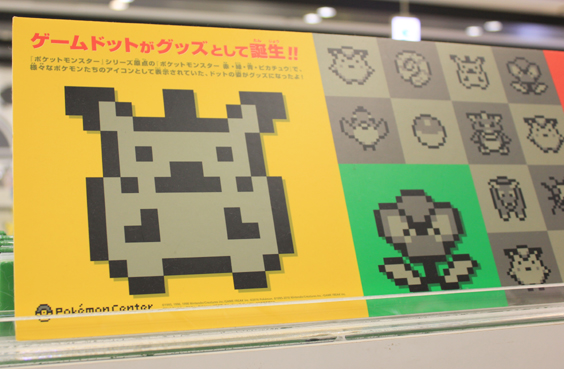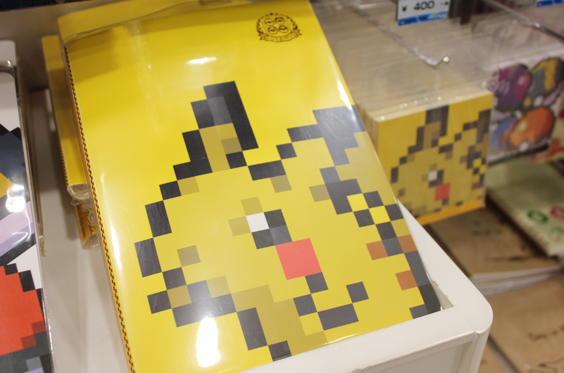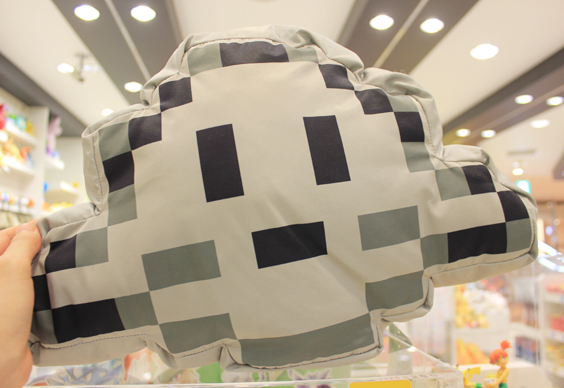 2016 marks 20 years since Pokémon first started with the release of "Pokémon Red and Green" on the Game Boy. There are some items inside the store with designs based on the pixelated graphics from that game, which are sure to be a massive hit with core fans that played that initial release. Games with those kinds of graphics really encouraged gamers to use and expand the power of their imagination, don't you think?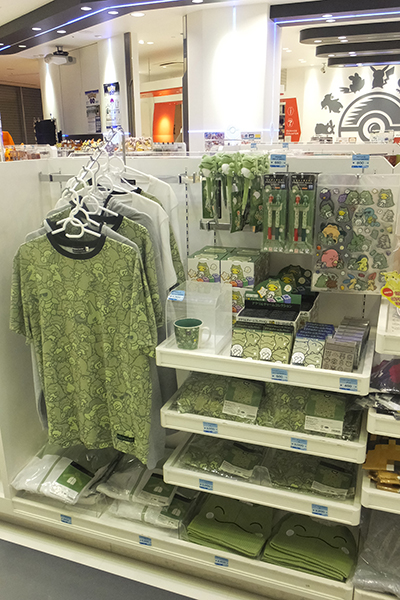 Goods that feature "Migawari (Substitute)"-related designs have also gone down a storm with core fans. You can find 2 different "Migawari (Substitute)"-related designs. One design depicts Pokemon with their precious Migawari in their everyday life. And the other simply focuses on Migawari in a dynamic way.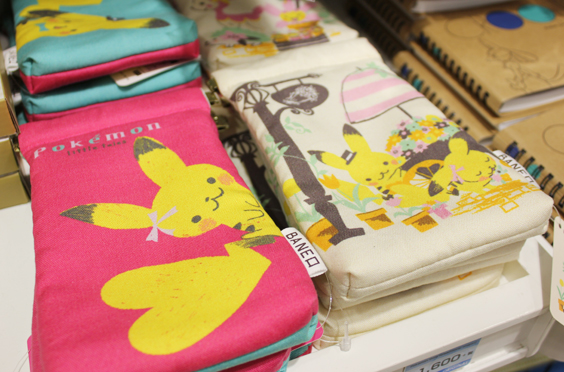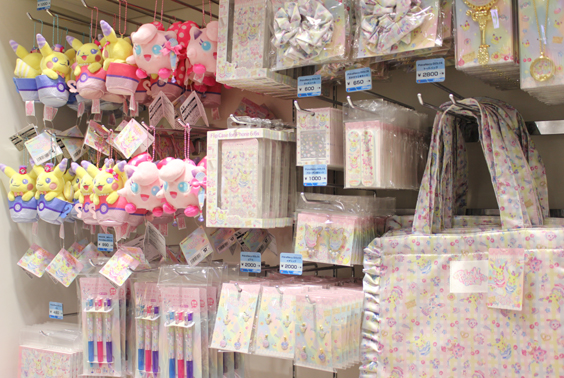 And that's not all... There's also stationary featuring cool, interesting designs, as well as stylish fashion accessories, such as hair scrunchies and earrings, which you really should make sure to take a closer look at!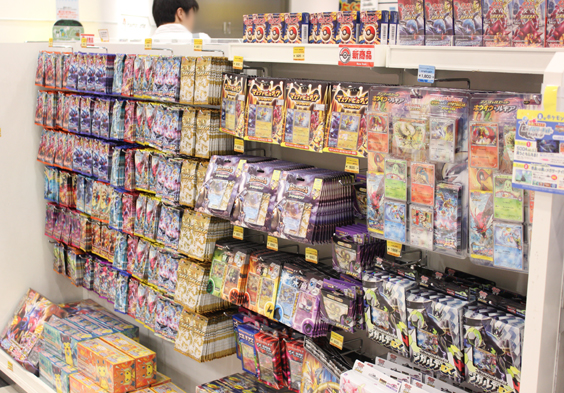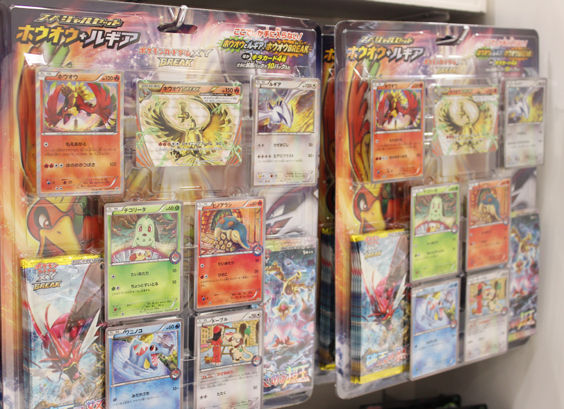 When you talk about Pokémon, you can't forget about the hugely popular card game! In Kyushu, this is the only place where you can find a selection of battle cards this big! And as well as these cards, there are also other limited edition goods that you will find on sale inside the Pokémon Center.
In addition, once a month customers can stop by to compete in a "Pokémon Card Gym Gym Battle." The "Pokémon Card Game Lesson" that they hold is an opportunity for children (elementary school students and under) to learn how to play the card game from staff inside the store, meaning that more and more people are finding out about this super fun game thanks the efforts of the "Pokémon Center FUKUOKA."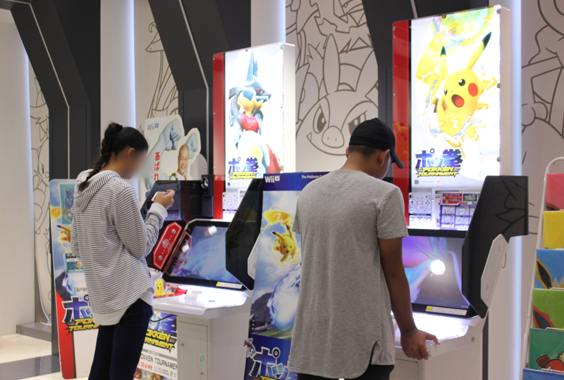 Inside you can also enjoy arcade games. Both children and adults alike are sure to be dizzy with excitement by what's in store, as you'll not only be able to play the beat-'em-up "POKKÉN," but also have a go at their action-packed latest battle game "POKÉMON GA-OLE," which is sure to pack a punch on a massive 50 inch arcade screen!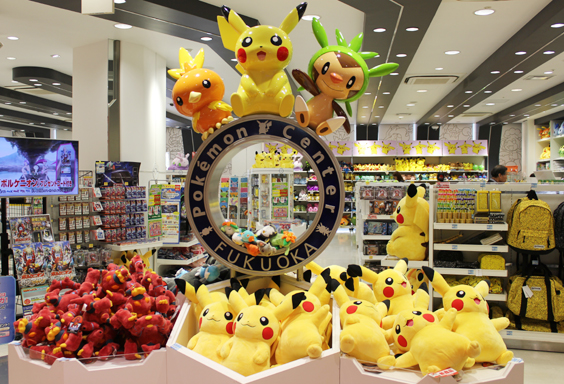 2016 not only saw the release of "Pokémon GO," but as mentioned earlier, also marks 20th year anniversary of the release of the first game. And there's still more to come, as November sees the launch of their latest game, "Pokémon Sun Moon" for the Nintendo 3DS. With all that's gone on, it's certainly been a memorable year for pokémon!
In this commemorative year, the "Pokémon Center Fukuoka" gives everyone the chance to enjoy the world of Pokémon, so make sure to fly down and to pay a visit!
HERE is where to find the Pokémon Center Fukuoka!
Pokémon Center Fukuoka is HERE!
Products: "Pockét monster" related merchandise, Pokémon Center Fukuoka original goods, etc.
Address: Inside Amu Plaza Hakata, 8th Floor JR Hakata City, 1-1 Chuo-gai, Hakata-eki, Hakata-ku, Fukuoka-shi, Fukuoka-ken
Website:
http://www.pokemon.co.jp/gp/pokecen/fukuoka/
*All information correct as of September 2016.