Fukuoka Otaku Map #10 USA TOYSHOP TOY CONNECT(1/9)

Text/Interview:トク(1093)
■ An American Toy Specialty Store that's Well-stocked and Up-to-Date
USA TOYSHOP TOY CONNECT is a store that deals exclusively in American toys – everything from McDonald's and other fast-food chain "shokugan" (free toys that come with a particular candy or type of food product), to muscle-bound action figures, to kawaii character goods.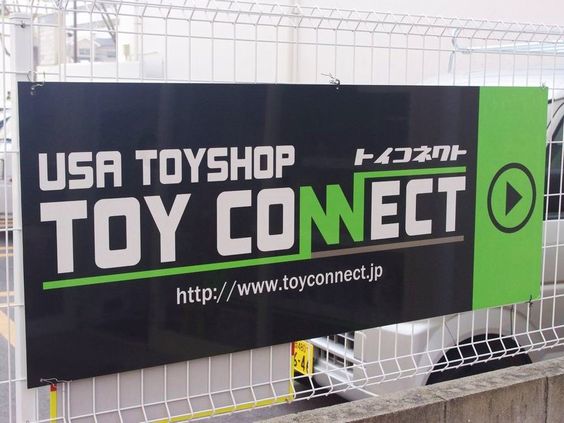 ● Look for the sign at the back of the parking lot.
The store has a rather modest exterior but from the entrance you can tell it's quite stylish. As you enter the store, immediately you're met by Star Wars' "R2D2" and the lead characters, "Kick-Ass" and "Hit-Girl," from the American comic, "Kick-Ass."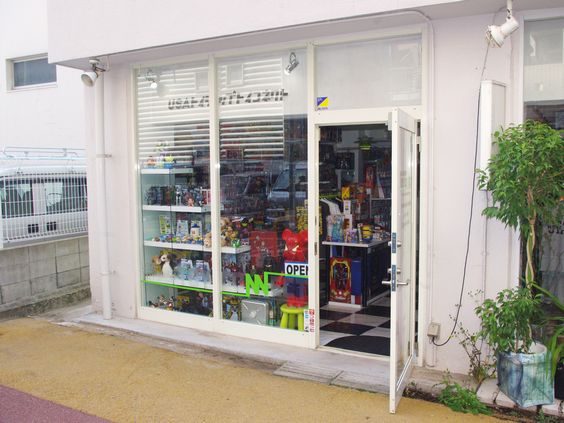 ● Is this what most stores in LA are like, I wonder.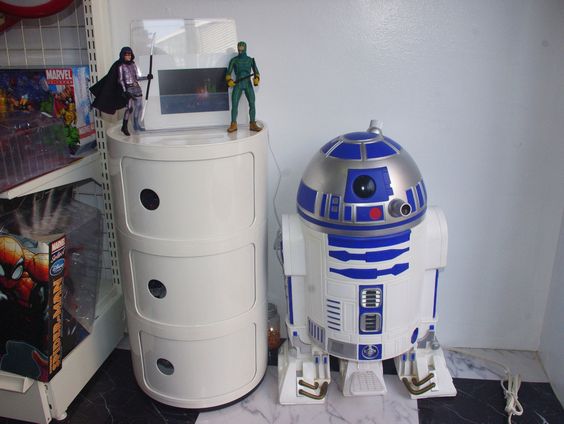 ● "R2D2" seems to be about just the right size. I would love to put this in the entrance of my own home.
When it comes to American toys, though, Marvel Comics and DC Comics action figures are industry cornerstones. They occupy a similar stance to Japan's manga magazines, Weekly Shonen Jump and Shonen Magazine, and all the well-known characters like Batman, Superman and Ironman, came from these comics. The detail on the Marvel figures is incredible. My recommendation would have to be the immensely popular, Ironman. Your coolness factor increases two-fold if you have Captain America as well as a set!
Unlike Japan, in America, a lot of goods and items go on sale before a particular movie or series is released. Also, because US-made works are released at a later date in Japan, you can find items here much sooner than they're sold at other stores in Japan. TOY CONNECT runs on real time and deals in products that are released in accordance with the release dates of movies and manga as they're released in the US, so there's an abundance of rare items to be found here!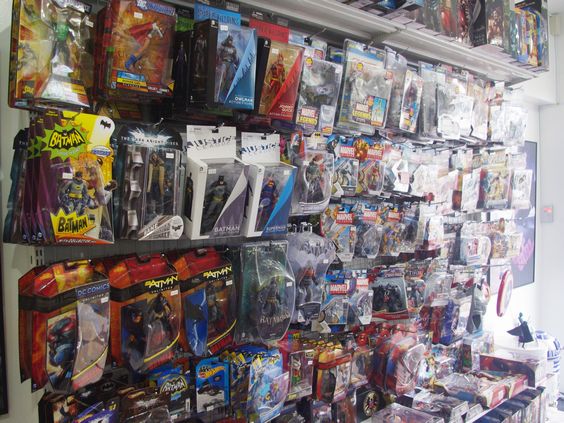 ● I love this collection. It's definitely worth a look.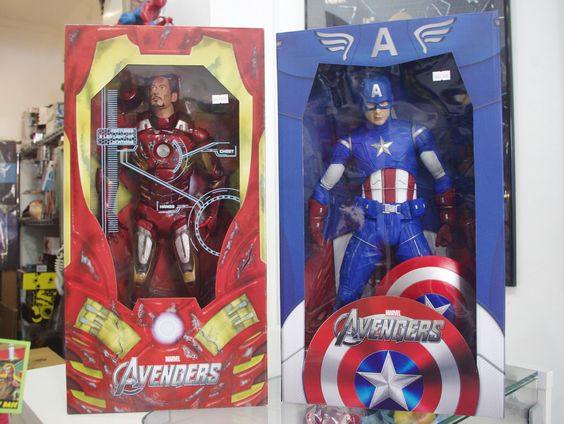 ● I'm told that the macho characters are a big hit with male fans.
There's more to American toys than just the American comics-related figures, though. There's also cartoon-based goods, which are popular with people of all ages – adults and children alike. The collection of Disney items, in particular, is rather impressive. My recommendation from this lineup would have to be "
Cars
."
Cars
is the globally popular feature-length animation released in 2006, even winning a Golden Globe at the 64th Golden Globe Awards for Best Animated Feature Film. So for that reason, it's the series with the most number of items in the Disney collection - a lineup that boasts more than 2000 items – and has been the most successful series the world over, I'm told. One of the reasons for this is because, in the film, all of the characters, even the characters who appear only for a brief moment, have a backstory. It's intricacies like this that stir one's inner-collector and lead to sub-characters developing greater followings than the actual main characters. Japan's moe-style pop-culture is good but, as I learnt from my visit to this store, sometimes it can be fun to broaden your horizons and explore American toys and such pop-culture origins, too.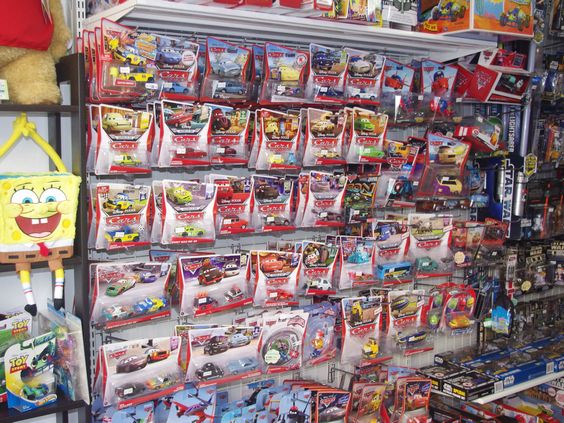 ●Very popular
Cars
' character goods.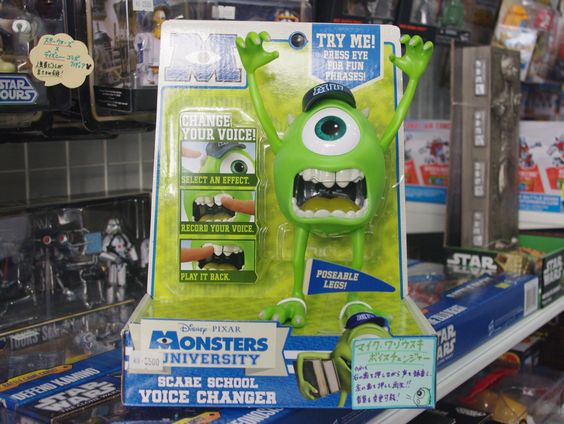 ●Mike Wazowski figure from
Monster's Ink
is a firm favorite among fans!
>>To see more inside USA TOYSHOP TOY CONNECT
CLICK HERE
USA TOYSHOP TOY CONNECT is HERE!
USA TOYSHOP TOY CONNECT
■Products: General American toys
■Address: 106 Egashira mansion, 1-2-39 Daimyo Chūō-ku, Fukuoka-shi, Fukuoka Prefecture

*All information correct as of April 2014.