#4 It all began with K-ON!(1/3)

Our otaku guest this week says that he used to keep his otaku life separate from his regular life because he was too ashamed to tell his family or friends about his hobbies. But ever since he encountered the series, "K-ON!" he has come out to all his friends, family and co-workers and is now a proud, self-professed otaku. Let's check out his room!
The Room!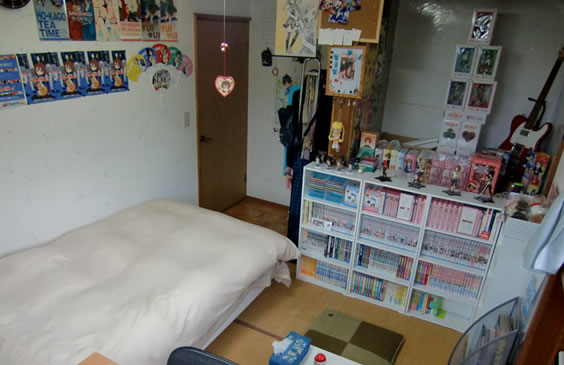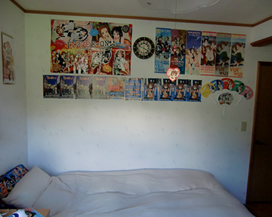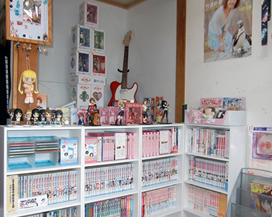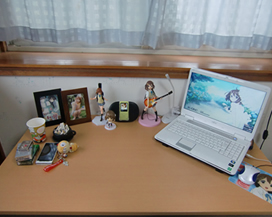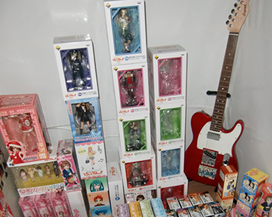 This otaku says he likes to live in a clean, uncluttered environment so he keeps his room neat and tidy. He's still enjoying the comforts of life at home but says he might consider moving out in a few years. We hope that he continues to maintain his otaku décor if/when he does decide to move (lol). On his days off he like to watch anime, clean his figurines, visit the anime shop, and think about how best to display his posters in his room, etc. He also won't take any figurines out of their boxes unless he knows he will be able to preserve them in mint condition.