#7 Bishojo Bishojo Everywhere!(1/3)

Joining us this week is guest #7, Chinkuru, who says he knew he was an otaku the moment he was born. He enjoys going on "pilgimages" (visiting places which have provided the setting for particular anime or games) and his room is simply wall-to-wall 'bishojo' (pretty, young girls).
The Room!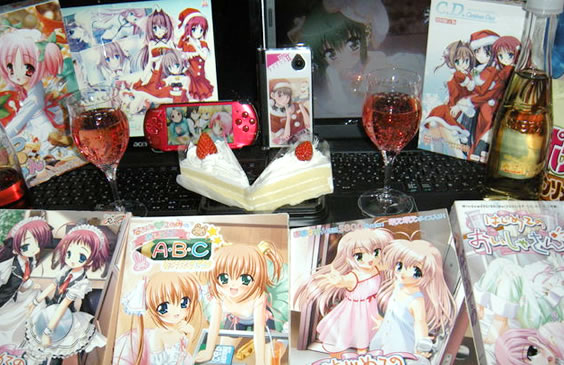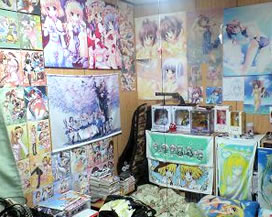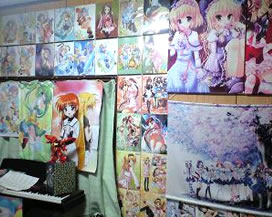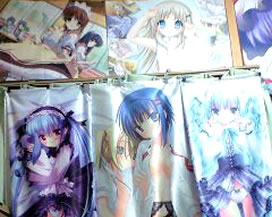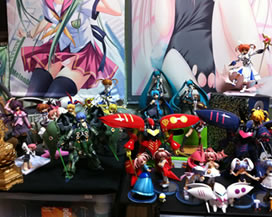 The concept is a "2D room" and if there's a spare inch of space this otaku will try and fill it with a 2D bishojo character of some sort. He's rather particular about the setup of the room too and has devised ways to prevent his figures from being damaged in the event of an earthquake and also cleans meticulously to prevent the build up of dust, etc. His figurine collection consists of some anime characters but most are characters from bishojo games. His interest in bishojo games just seemed to happen naturally but before he knew it he had been taken captive by them.