#8 Otaku genes passed down from parents to son!(2/3)
Q and A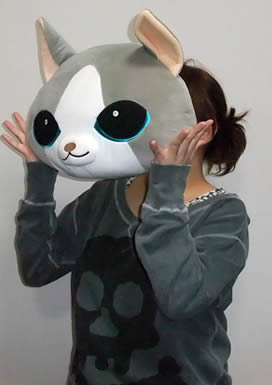 ■Name  SUZU
■Occupation  Crazy "tsundere" housewife
■Otaku History Since first year of middle school, so 14 years…
■Girlfriend - Y/N? I've been married to my perverted husband for four years.
■Favorite genre  Manga, anime, game – just about everything really.
■Favorite character Kagamine Len. Len-kyun is so cute (゜▽゜)
■Reason for becoming otaku?  
My father liked anime and Gundam and we used to watch it together. Whenever we go round to my parents' house now, my Dad, my husband and I will all sit around talking about Gundam (lol). My Mom will just glare at us coldly (゜∇゜ ;)
■What are your thoughts on the latest otaku boom?
I think that with the way things get spread around online these days it's hard to keep up with everything that goes around. But I do think it's good that the term "otaku" has lost the negative implications that it had in the past. Otaku are the pride of Japan! (≧ω≦)
■Site you frequent most
Nico Nico Douga, Mixi, pixiv
■Word or phrase of the moment
"Mamitta"…from "Madomagi" – my husband and I watch it together…
And although it's not a "word," we sometimes speak to each mimicking the voices of characters. We're a hopeless pair, I know (lol).
■What are you hooked on at the moment?
I like looking at the "tsukutte mita" (I made it myself) section on Nico Douga and that made me want to have a go and make something on my own as well. So I started making 'amigurumi' (knitted dolls) and designing my own kewpie dolls.
I post them online sometimes too.
Just about everything I make gets stolen by my son though…(lol).
■The next thing you want to buy? Our bookshelves are well over capacity with manga so the next thing I want to buy is a massive book case.(o・ω・o)
■How much have you invested so far?
Well we have over 1000 manga at home and about the same amount at my parents' house, and we spend quite a bit at game centers…
I've never calculated it…its too scary (lol)
■What does being an otaku mean to you?
It's a part of my life – it's a way of expressing myself.
■How do you budget your monthly earnings?
About 10% give or take on otaku goods…
Once you have a child you can't spend like you did in the past…
But when my husband gets his bonus we do tend to splurge a little (lol)