#8 Otaku genes passed down from parents to son!(1/3)

In this 8th installment of Otaku's @ Home we're joined by a family of otaku. Their room is filled with otaku goods and figurines of various anime and games and they've accumulated more than 1000 manga. It seems their 3 year old son is already set to become a Nico-Dou addict as they choose to sing him Vocaloid songs rather than your typical nursery rhymes. Is this kid going to be okay!?
The Room!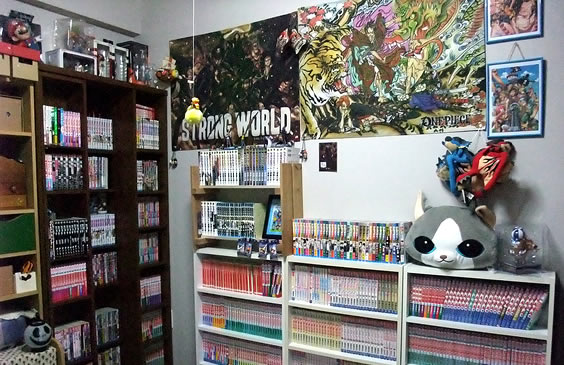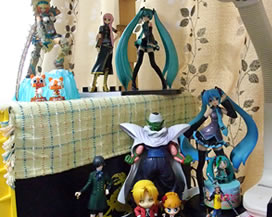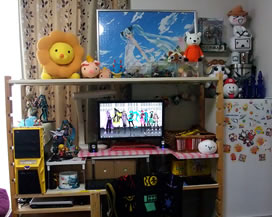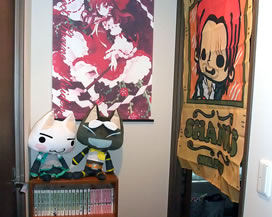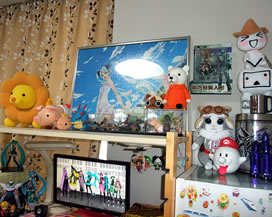 Because their son is still young they don't display anything that's too small, and if they do, they keep it in a miniature showcase – it's easier to keep clean that way too. They sure do have a lot of items on display but everything is kept in a neat and tidy order. And anything valuable is kept up high, well out of reach of curious little hands. They also put together bookcases made of plastic boxes and magic tape and cover it with stickers of their son's favorite characters, etc., so as to keep him entertained and try to keep him disinterested in all the figurines that line the other bookcases. This might be a good method to adopt for other otaku who have children as well.