#10 The Otaku Room Overflowing with 2D Girl Love(1/3)

In this 10th installment of "Otakus @ Home" we're joined by a karaoke fanatic who often goes to karaoke parlors by himself for long stints at a time. On average he says he spends 12 hours belting out songs, but the most amount of time he has spent there on a single occasion is a crazy 24 hours! He also has an infatuation with 2D girls of the rather young variety and when he goes for drives he says he puts his favorite toys in the front seat of the car with him. Surely otaku don't come any more devoted than that! Let's take a look at his room and his most prized item.

The Room!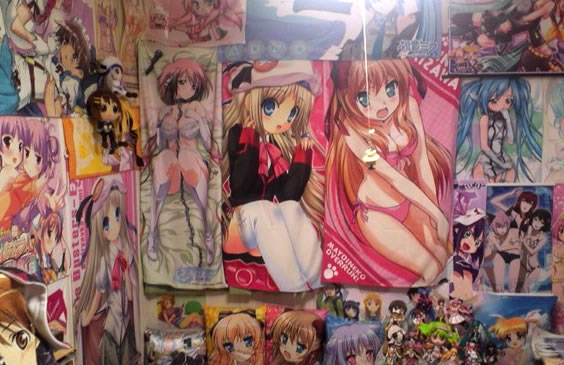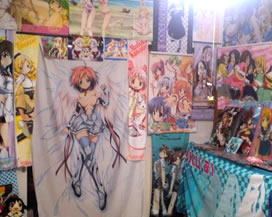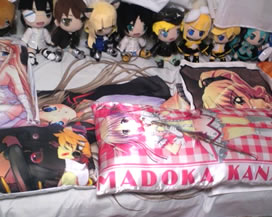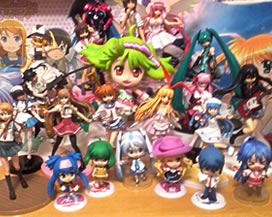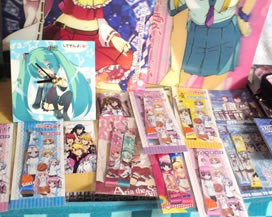 "I like to be surrounded by 2D girls! I want them to watch everything I do!" And his room is just that. There are young girls everywhere. The minimal use of dark colored posters and tapestry gives the room a rather lively feel. Otaku rooms do tend to be quite colorful after all. To anyone thinking about creating an otaku room of their own, his advice is "You can't do anything without the goods to display, so first off, you need to get spending!"