[Otaku's @ Home] #23 Hello Kitty Crazy(3/3)
Most Prized Possession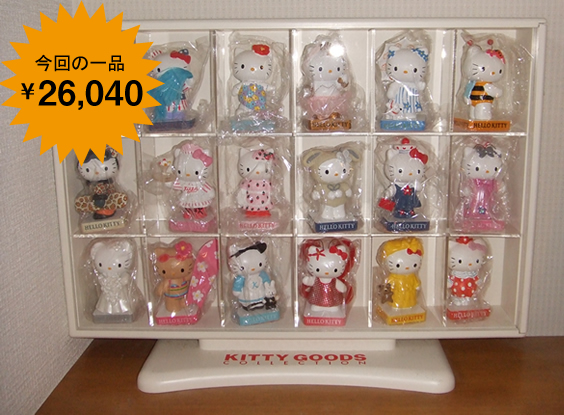 KITTY GOODS COLLECTION

The must-read magazine for all Hello Kitty fans is "Kitty Goods Collection," and this is the complete collection of all 18 dolls that were featured on the front cover of the magazine! This miniature set is the idol group of the living room in our home. I've been buying "Kitty Goods Collection" since it first began publication in 1998 without missing a single issue. The magazine holds a lot of memories for me.
These Hello Kitty figurines are a collection of my memories. I really wanted them but I just couldn't find them anywhere. And then a few years ago a friend gave them to me and I was deeply moved. They're so precious.

We've now hit a total of 7,954,680 Yen!! We know you're out there otakus! Keep your applications coming!
Only
2,045,320 Yen
to go until we hit 10 million!!
Otaku's @ Home #24 – Coming Soon!
[Otaku's @ Home] #23 - TOP
[Otaku's @ Home] Top