[Otaku's @ Home] #23 Hello Kitty Crazy(1/3)

Otaku Room #23 is a must-see for girls! Hello Kitty is loved by people all over the world and this otaku room is chock-full of her. More than 4000 individual items full to be exact!! Take a look and experience the soothing atmosphere of this room overflowing with Hello Kitty.
The Room!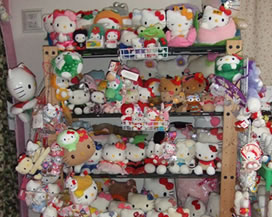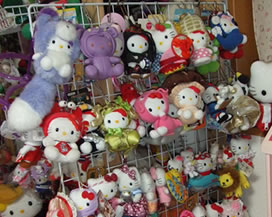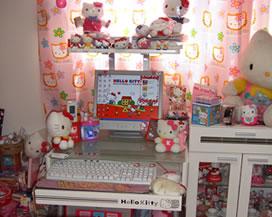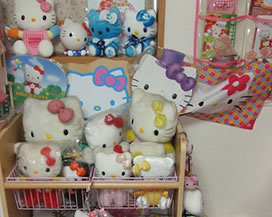 This is a room that has been showcased on TV and in magazines in the past. And when you see all the Hello Kitties crammed into every corner of the room, it's not hard to understand why. The owner of the room is rather particular about the way she displays her items, dividing the plush toys into their particular genres (basic designs, ones wearing costume headpieces, region-specific limited editions, etc.) and size (biggest to smallest). She also tries to ensure that there are no Hello Kitties that you can't see. She also found she was able to display even more items when she attached all the clip-on style Hello Kitty goods onto a metal rack. Not a bad idea!