[Otaku's @ Home] #27 The last one! Classic Models Galore!(1/3)

It's time for number 27, this is the last one!! This week's otaku is studying to become a level two mechanic at a technical school. From cuteness to cars, he loves it all. He lives at home so he can't have an over-the-top room, however there are still some nostalgic places in there.
The Room!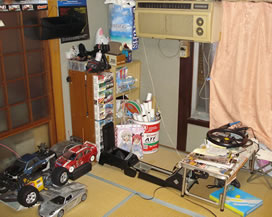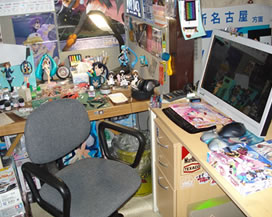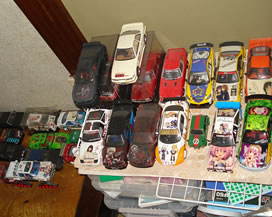 The 40 year old air-conditioner and tatami mats give you a real sense of nostalgia, don't you think? In this room the obsession with all things 4-wheeled really shows as you can see model cars, remote control cars and plastic models. At one point in time this otaku was planning on becoming a professional model maker: one of the features of this room is all the model kits and boxes that have been stacked up. However, all the boxes outside the room are unfinished, having been given up on half-way through.